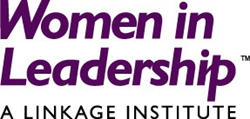 Burlington, MA (PRWEB) November 05, 2014
Marie Andel, Chief Administrative Officer at CSAA Insurance Group, a AAA Insurer, was honored for her deep commitment to advancing women and inclusion as the 2014 recipient of Linkage's Outstanding Executive Award. Linkage, a company specializing in leadership development, honored Ms. Andel in front of 600 leaders from companies around the world at its 16th annual Women in Leadership Institute™, this week in Anaheim, CA.
"Ms. Andel was selected for this award, in part, because of her instrumental role in developing CSAA Insurance Group's award-winning diversity program," explains Abri Holden, Director of Linkage's Women in Leadership Institute. "She has built a culture that values and embraces diversity and has volunteered her own time to personally mentor countless leaders."
"Female representation in executive positions within our company has increased by 10 points in just two years under Ms. Andel's leadership; from 29% in 2012 to 39% in 2014," explains Karina DeLaCruz, HR Consulting and Diversity Executive at CSAA Insurance Group. "Her influence on our culture, policies and programs has been instrumental in allowing us to be recognized, repeatedly, with a perfect score from the Human Rights Campaign on its Corporate Equality Index."
Ms. Andel began her career with the Insurance Group in 1991 as a claims adjuster and worked her way up to chief administrative officer in a heavily male-dominated industry. She serves on the board of the American Red Cross Bay Area Chapter and has been recognized with the Industry Leader Award by the Professional Business Women of California. She also serves on the board of the Community Safety Foundation, funded by CSAA Insurance Group. Ms. Andel is a champion of the company's volunteer and diversity programs and has been repeatedly honored by the San Francisco Business Times as one of the Bay Area's Most Influential Women in Business.
Designed to accelerate the succession and development of high-potential women leaders around the world, Linkage's, Women in Leadership Institute is a high-impact 3-day immersive learning experience. Featuring competency-based learning, peer connection, and focused on-going support, the event boasts more than 8,000 alumni and hundreds of world-renowned speakers. Learn more at http://www.linkageinc.com/wil.
CSAA Insurance Group, a AAA Insurer, offers automobile, homeowners and other personal lines of insurance to AAA members through partnerships with AAA clubs. Celebrating its 100th anniversary in 2014, CSAA Insurance Group is rated A+ by A.M. Best and is one of the top 20 personal lines property casualty insurance groups in the United States according to the National Association of Insurance Commissioners.
Linkage works with leaders and leadership teams worldwide to build organizations that produce superior results. For over 25 years, we have delivered on this promise by strategically aligning leadership, talent, and culture within organizations globally. We do this by providing strategic consulting on leadership development and talent management topics and through our learning institutes, skill-building workshops, tailored assessment services, and executive coaching.