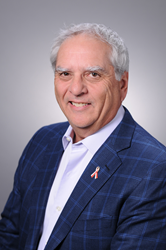 Washington, D.C. (PRWEB) November 04, 2014
In an effort to raise awareness of the dangers of periodontal disease and the link it shares with diabetes, Dr. Steven N. Rice of Advanced Laser Gum Surgery – Institute of Washington honors Diabetes Awareness Month this November. Dr. Rice is one of a small number of dental professionals in the Washington, D.C. area who has been trained in a new gum disease treatment, the LANAP® protocol. This laser gum surgery can help patients overcome gum disease and reduce their likelihood of developing complications with their diabetes.
According to recent research, periodontal disease and diabetes have a two-fold connection. Gum disease makes it more difficult for diabetics to maintain control over their blood sugar levels, increasing the chance that they will have uncontrolled diabetes. Additionally, diabetics are more likely to have periodontal disease than others due to an increased susceptibility to infection that comes with the disease. When diabetes is uncontrolled, white blood cells, an integral part of the immune system, are not able to function properly. This makes it difficult for patients to fight off periodontal disease.
In order to help his diabetic Washington, D.C. patients fight periodontal disease, Dr. Rice offers them the LANAP® protocol, a new laser gum disease treatment that targets and destroys the bacteria that cause periodontitis. Dr. Rice begins the laser gum surgery by measuring the depth of the periodontal pockets, the area along the gum line where bacteria thrive. Using the PerioLase®MVP-7™, a specially designed laser that has been cleared by the FDA for use in this procedure, the doctor sterilizes the periodontal pockets and removes infected tissue at the same time. Healthy tissue is left unaffected. Any calculus and tartar found on the root surfaces is removed with an ultrasonic scaler. Dr. Rice then uses the laser to stimulate the clotting process in a sterile environment, compressing the gums and encouraging them to reattach to the roots of the teeth. The doctor then checks for bite alignment and the procedure is complete.
Washington, D.C. patients can honor Diabetes Awareness Month with Dr. Rice by seeking gum disease treatment this November. Those who are interested in learning more about laser gum surgery can contact his office to schedule an appointment.
About the Doctor
Advanced Laser Gum Surgery- Institute of Washington is a periodontal practice offering patients personalized dental care in Rockville, Maryland since 1981. Dr. Steven N. Rice received a Doctor of Dental Surgery degree from the University Of Maryland School Of Dentistry. He continued his education as a General Practice Resident in the United States Army, where he was awarded a Medal of Commendation. He studied periodontics at the Medical College of Georgia and was recognized as a Diplomate of the American Board of Periodontology upon completion. Dr. Rice is part of one percent of dental professionals providing the LANAP® FDA cleared laser procedure for gum disease treatment. To learn more about Advanced Laser Gum Surgery Institute of Washington and their dental services visit their website at http://www.advancedgumsurgery.com and call (240) 747-7355.