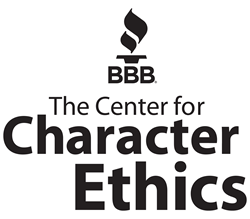 His story will both captivate and empower the audience to be a positive force of change," said Kip Morse, BBB President and CEO.
Columbus, Ohio (PRWEB) November 05, 2014
Better Business Bureau® (BBB) serving Central Ohio will welcome 450 people to its 19th Annual Torch Award for Ethics Celebration on Thursday, November 6, 2014 at the Hyatt Regency in Downtown Columbus.
The keynote speaker for this year's Luncheon is patriot, philanthropist and professional golfer Major Dan Rooney, USAF (Ret.). Recognized as People's magazine Hero of the Year and ABC World News' Person of the Year in 2008, Rooney will share his inspiring story of faith and how after he returned from his second tour as an F-16 fighter pilot in Iraq, his life forever changed. It put him on a mission to ensure that the sacrifices of our fallen military heroes would never go unappreciated or unrewarded. Rooney is the author of the moving life story, A Patriot's Calling: Living Life Between Fear and Faith.
"His story will both captivate and empower the audience to be a positive force of change," said Kip Morse, BBB President and CEO.
A Major in the Air National Guard and decorated military aviator, Rooney served three combat tours in Iraq. He is a two-time recipient of the coveted "Top Gun" award and was honored with the "Spirit of Attack" award as a top graduate of F-16 training. He has received many decorations including the Air Force Commendation Medal, Air Medal, Anti-terrorism Medal, Combat Readiness Medal, and Air Expeditionary Medal.
Founded in 1994, the national award- winning "educate & recognize" Torch Award for Ethics program is the premier public recognition of organizations that intentionally pursue the six TRUST! Principles of EthicalEnterprising℠. The award embodies BBB's mission of advancing marketplace trust.
About BBB
For more than 100 years, Better Business Bureau has been helping people find businesses, brands and charities they can trust. In 2013, people turned to BBB more than 132 million times for BBB Business Reviews on more than 4.5 million businesses and Charity Reports on 11,000 charities, all available for free at bbb.org. BBB Serving Central Ohio was founded in 1921 and serving 21 counties in Ohio, is one of 112 local, independent BBBs across North America.
About BBB Center for Character Ethics
THE BBB's Center for Character Ethics Is a business-supported, free-enterprise advancing non-profit organization focused on serving business managers & classroom educators with leadership character and organizational ethics strengthening resources. Our mission is to provide character ethics assessment, training and recognition to for-profit and non-profit leaders and to provide k-16 educator-focused character strengthening programs. As a result, we intend to help both producers and consumers flourish in central Ohio.