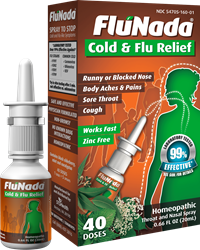 Reston, Virginia (PRWEB) November 04, 2014
STS Health, the maker of FluNada, is delighted to announce their attendance at the second annual WOW Summit brought to you by Moms Meet and KIWI Magazine on November 7th-9th in Orlando, FL. STS Health will be a Title Sponsor along with Zevia, Solgar, and Sweet Leaf. The summit includes informative speakers, networks of eco-minded mothers, nutrition education, and great natural brands for Moms to consider for their families. FluNada looks forward to help spread the word about healthy lifestyles and natural products, especially for a growing family.
As cough and cold season quickly approaches, it is important for Moms and their families to be prepared. Attendees at the summit will participate in a workshop where they will be educated about the importance of being prepared for the cold and flu this season. Not only will they be learning more about STS Health and their product FluNada, they will also learn about numerous natural and family-friendly products, as well as medicine cabinet essentials to keep the whole family happy and healthy.
Being prepared is critical to keeping families healthy. Whether at home, work, school or traveling, people are continuously exposed to cold & flu viruses. There is finally a product on the market that was designed from the ground up for the flu.
Created by a family physician, FluNada Cold & Flu Relief is a homeopathic throat and nasal spray designed to keep families healthy through the use of safe and natural ingredients. Along with being zinc-free, FluNada utilizes the remarkable health benefits of both elderberry and eucalyptus to provide the ultimate symptom relief for the whole family! Developed, tested, and manufactured in the US, FluNada Cold & Flu Relief should be the number one choice for both protection and relief from this year's cold and flu viruses.
About STS Health
STS Health was founded in 2009 by Dr. Steve Schwartz, a licensed family physician with more than 25 years of experience. Inspired by his service on a pandemic preparedness task force and his passion for health and wellness, Dr. Schwartz embarked on a mission to leverage science to save lives and reduce the social and economic impact of influenza. STS Health provides consumer health products, such as FluNada and AirVita, that are scientifically developed using safe, natural ingredients.
About KIWI and Moms Meet
Moms Meet and KIWI Magazine help parents everywhere grow their families the natural and organic way. The goal of the premier publication is to help build and foster communities of moms who can share resources. This online community empowers moms to connect, learn, and share their thoughts on raising healthy families and living green.