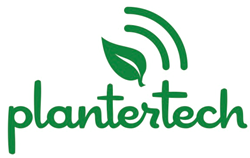 (PRWEB) November 05, 2014
H & P Sales today announces the launch of PlanterTech™, a line of premium-quality Bluetooth™ music systems invisibly integrated into artificial plants and trees using botanically correct, soft-touch foliage and fashionable planters.
America's largest manufacturer of artificial plants and trees, H & P Sales, developed the PlanterTech product line with built-in audio systems optimized to operate in the environment created by the plant container, to achieve the best possible sound without the intrusive appearance or unattractive cords typical of other electronic devices.
With a starting price of $99, PlanterTech products will be available Nov. 1 in stores or on the websites of national retailers including; Home Depot, HSN, Best Buy, Bed Bath & Beyond, Pier 1 Imports, Home Goods, TJ Maxx, Fred Meyer and Jerome's Furniture.
"We provide an attractive, affordable solution that solves the problem of how to get great sound without having to live with unsightly speakers or wires in your home or office," said James Peterson, president of PlanterTech. "We have optimized the speakers to take advantage of the planter around them. The result is great bass and volume with a uniform sound output."
Integrating the latest in Bluetooth technology, the PlanterTech collection allows Bluetooth-enabled devices to connect wirelessly to the sound system, providing immediate access to stored playlists or Internet radio stations. Equipped with a lithium battery pack designed to sustain up to six hours of continuous use on a single charge, the PlanterTech sound systems are portable and can be moved to any location up to 30 feet from the Bluetooth source while still producing great sound.
"PlanterTech products add beauty to any living or work space setting while being maintenance-free and child and pet friendly," said Maureen Olson, CEO of H & P Sales. "Additionally, our plants and trees require no water or sun, will not drop leaves or attract bugs, and are hypoallergenic."
The newly established PlanterTech line features a variety of plant types including; an ivy ledge box, grass ledge box, fern ledge box, 4-foot dieffenbachia floor plant, 6-foot dieffenbachia floor plant, 8-foot ficus tree, 8-foot palm tree and a succulent ledge box exclusive to Bed Bath and Beyond.
"PlanterTech was created to bring today's essential technologies into the home or office in unique and beautiful ways," Peterson said. "Our products not only look and sound great, but they are built to last."
About PlanterTech
PlanterTech is a new division of H & P Sales, America's largest and most established manufacturer of artificial plants and trees. H & P sales has been in business for 40 years and is run by the mother-daughter team of Maureen and Laureen Olson. The PlanterTech brand of products was created by Laureen Olson and James Peterson. Peterson has a 30-year history of design and innovation in the consumer electronics and architectural audio fields. PlanterTech is proud to design and assemble its products in the United States. It has facilities in Vista, California and Gurdon, Arkansas. PlanterTech's facilities produce and package thousands of plants and trees each day. H & P Sales is also a member of WBENC, The Women's Business Enterprise National Council for women owned businesses in the United States. For more information on the PlanterTech collection and where you can purchase the products, call 858- 337-8261 or visit http://www.plantertech.com.
# # #
Media Contact:
Jeff Perlman/Brandware Public Relations
818-317-3070
jperlman(at)brandwarepr(dot)com
Erin Abney/Brandware Public Relations
770-649-0880
eabney(at)brandwarepr(dot)com