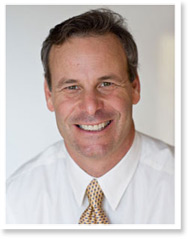 Emerson, NJ (PRWEB) November 04, 2014
Emerson, NJ Dentist, Dr. Archer Katz at Emerson Dental Arts is proud to offer area patients $500 off Invisalign® procedures, for those looking to improve their smiles for the holiday season. The offer is valid for the first eight patients only, and they must visit him before December 1st, 2014. Invisalign® is not only used to straighten teeth that are crooked or misaligned, but it may also help improve overall oral health.
Invisalign® is different than traditional teeth straightening procedures, such as braces, because it uses a set of clear plastic aligners. Dr. Katz makes the aligner trays based on the individual patients' mouths. The trays contain no metal brackets and are considered by most patients to be comfortable. After the trays are created, patients are directed to wear them every day and night except at meals and while cleaning the teeth, in order to see the maximum benefits. Every two weeks the patient moves on to the next custom tray in the series. Treatment is usually complete after one year.
Invisalign® offers patients significant benefits over traditional braces. The teeth straightening trays are easy to remove and maintain, as well as discreet. With no wires or brackets, the trays offer a smooth, comfortable fit that is not irritating to the tissues of the mouth. Patients with many issues contributing to their misaligned teeth can find success with the program, including those with crowding, crossbite, spacing, underbite and overbite problems.
Straighter teeth are easier to clean and may be healthier overall than crooked teeth. This is because crooked teeth create tight spaces between teeth that brushing and flossing cannot easily reach. If left untreated, poorly aligned teeth may result in bone loss, tooth loss or periodontal disease. Periodontal disease forms when bacteria gets trapped underneath the gums, causing inflammation, bleeding gums, and gum pockets. Severe periodontal infection has been linked to systematic health conditions such as heart disease, stroke, and respiratory diseases.
Dr. Katz encourages anyone looking for a healthier, straighter smile to contact his office this month for $500 off Invisalign®. To learn more about Invisalign®, Dr. Katz, and the dental services he provides, people should visit his website at http://www.emersondentalarts.com, or call (201) 261-3364.
About the Practice
Emerson Dental Arts is a cosmetic dentistry practice offering personalized dental care for patients in Emerson, NJ. Dr. Archer Katz earned his undergraduate degree in Psychology/Chemistry in 1981 from Rutgers University, and received his DMD from Fairleigh Dickinson University in 1985. Dr. Katz believes in continuing education and is certified in Biolase Laser Technology, Invisalign Orthodontics, Advanced Endodontics and Periodontics and more. In addition, he is an active member of the American Dental Association, Bergen County Dental Society and the New Jersey Dental Association. Dr. Katz has been chosen as one of America's Top Dentists since 2007 by Consumers Research Council of America. To learn more about Emerson Dental Arts and the services Dr. Katz provides, please visit their website at http://www.emersondentalarts.com or call (201) 261-3364.