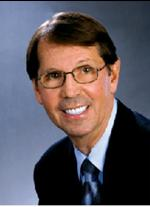 Ft. Lauderdale, FL (PRWEB) November 04, 2014
Patients who have receding gums in Ft. Lauderdale, FL can now take advantage of the innovative gum recession treatment offered by Dr. Thomas K. McCawley. The Pinhole Surgical Technique (PST™) is a simple but very effective treatment option for individuals who do not want to receive traditional gum recession treatment procedures. There are many different gum recession causes, but Dr. McCawley can treat their symptoms quickly and efficiently with the help of PST™.
Gum recession is a very common condition that a large portion of the population is currently experiencing. In addition to modifying a person's appearance, gum recession causes discomfort and pain when it advances to more serious stages. In some cases, gum recession can become so severe that one or more teeth can be lost if treatment is not sought promptly. Individuals with receding gums in Ft. Lauderdale, FL are encouraged to receive treatment before the condition has the opportunity to cause even more discomfort and embarrassment.
Some individuals are cautious of seeking gum recession treatment because they are not aware that there are multiple treatment options available, including the minimally invasive treatment option of PST™. Traditional gum recession treatments often require that healthy tissue be removed from the top of the mouth and then secured to the receding area with the help of unsightly sutures. While this treatment method is effective, it is also quite painful and can take an excessive amount of time to heal completely. While the area heals, the patient has no choice but to deal with unpleasant stitches that can make it difficult to speak and eat naturally and can make smiling uncomfortable.
In an effort to minimize the discomfort associated with gum recession treatments, Dr. John Chao developed PST™. This revolutionary technique does not require any grafting and can be completed in a single visit. The simple procedure involves creating a small pin-prick hole in the gums and then gently maneuvering the tissue to cover the receded site. There are no sutures involved, and there is virtually no recovery time.
All periodontal patients with receding gums in Ft. Lauderdale, FL are invited to learn more about the symptoms that untreated gum recession causes, and to find out more about PST™. A consultation can be scheduled by calling Dr. McCawley's periodontal practice in Ft. Lauderdale.
About the Doctor
McCawley Center for Laser Periodontics and Implants is a periodontal practice serving the Fort Lauderdale community. Dr. Thomas McCawley has been practicing in Fort Lauderdale for over 30 years. He is a graduate of the University of Illinois College of Dentistry, and holds a specialty degree in Periodontics from Boston University School of Graduate Dentistry. Dr. McCawley currently serves as a visitng lecturer at the College of Dental Medicine at Nova Southeastern University. He is also co-chairman of clinical Periodontics at the Broward Community College Dental Research Clinic and a Fellow of the prestigious American College of Dentists. Dr. McCawley offers a wide array of oral care procedures, and is committed to providing patients with a comfortable experience. To learn more about McCawley Center for Laser Periodontics and Implants please visit their website at http://www.mccawley.com/ or call (954) 320-7171 to schedule an appointment.