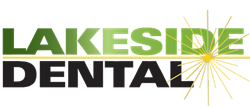 North Barrington, IL (PRWEB) November 04, 2014
Dr. Janet Century of Lakeside Dental now performs an advanced treatment for receding gums, and she wants to educate patients about the difference that it makes. This treatment, called the Pinhole Surgical Technique (PST™), is minimally invasive and reduces healing time compared with traditional gum grafts. As a dentist in North Barrington, IL, Dr. Century wants to raise awareness in the area about the importance of gum recession treatment. PST™ is one way to treat the effects of gum recession, but there are other problems associated with the condition that may require intervention.
PST™ is the minimally invasive alternative to gum grafting. Traditionally, when gum recession became problematic, a dentist in North Barrington, IL would cut tissue from the roof of the mouth to cover the exposed tooth roots. Now, technology allows Dr. Century to accomplish the needed coverage in a new way. She begins by numbing the affected area, which makes the appointment easy on patients. Then she creates a pin-sized hole in the gums and uses a special instrument to loosen the gum tissue from its attached location. Once the tissue is free, she carefully repositions it in a way to cover the areas previously left exposed. This gentle approach to treating receding gums minimizes patient discomfort and decreases the time needed for healing.
Gum recession has many causes, such as tobacco use, incorrect brushing techniques, and fluctuations in hormone levels. However, the major cause of this condition is gum disease. This disease affects millions throughout the nation, and many local residents suffer from it needlessly when all they must do is visit a dentist in North Barrington, IL for help. When Dr. Century evaluates and treats gum recession, she also takes time to determine the likely causes. If gum disease is involved, she can treat it. This not only stops the problem from progressing, it also spares patients the added problems of pain and potential tooth loss. Even though gum disease is not initially painful, it is a serious problem that requires immediate attention.
Dr. Century welcomes questions. Anyone who would like additional information about receding gums is invited to either visit Dr. Century's website or call her office. She considers education to be an important step in patient care, and she is happy to schedule personalized consultations.
About the Practice
Lakeside Dental is a general practice offering personalized dental care for patients in North Barrington, IL. Dr. Janet Century has over 30 years of experience restoring the smiles of her patients, and has been chosen as a "Top-Rated Dentist" by numerous rating companies. Dr. Century is a teacher and lecturer, and her commitment to continuing education has earned her the highly prestigious Fellowship from the Academy of General Dentistry. She is the only dentist in Lake County certified to use three different lasers for dental treatments, including the LANAP® protocol to treat gum disease. To learn more about Lakeside Dental and the services they provide, visit their website at http://www.lakesidedental.com or call (847) 440-3681.