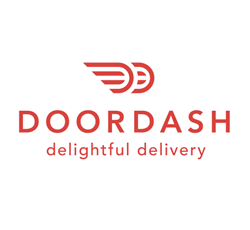 "Corporate lunches and college campuses suffer from the same thing: lack of reliability and selection. We are bringing both." - General Manager of Los Angeles, Kevin Huang
Los Angeles, CA (PRWEB) November 11, 2014
DoorDash, an on-demand service that has been catering to Los Angeles locals since June 2014, has made its way on to college campuses throughout LA including UCLA and Loyola Marymount, and in to office buildings in West LA. With the ease of ordering and convenience of a mobile app, consumers can order meals to be delivered to campus instantaneously, schedule deliveries for game day, or even request essential groceries to keep in the fridge.
Founded in 2013 by a group of Stanford students with experience at industry-leading tech companies, DoorDash enables food delivery to areas that were not previously available. The Bay Area based company has made it their mission to empower local businesses with delivery while providing customers an incredible selection.
"Corporate lunches and college campuses suffer from the same thing: lack of reliability and selection. We are bringing both." Says General Manager of Los Angeles, Kevin Huang. With new restaurant additions to the DoorDash site each month, the company hopes to continue serving its loyal customers on a recurring basis as they build their services nationwide.
To ensure deliveries are made on time and the food is hot, DoorDash has created a unique algorithm that determines the best routes and the most qualified drivers. The algorithm is part of an automated dispatch system that also accounts for the ever-changing LA traffic conditions and variables to maximize efficiency.
For more information or to set up an interview with DoorDash founders, please contact kelley(at)melrosepr(dot)com.
Visit DoorDash and receive your first delivery free: http://www.doordash.com
Available for download on the App Store here: https://itunes.apple.com/us/app/doordash-food-delivery/id719972451?mt=8