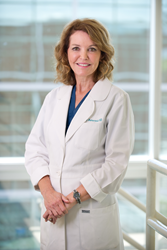 Skin cancer rates have been on the rise despite being one of the most easily preventable cancers.
San Diego, CA (PRWEB) November 05, 2014
According to a recent article from TechTimes on August 7, citing a study done by the University of Strathclyde, a new wristband called SmartSun will hit the market soon that claims to let people know when they've had too much sun by changing color from yellow to pink. Dr. Kimberly Butterwick, an expert dermatologist with Cosmetic Laser Dermatology in San Diego, discusses this new innovation in sun technology and how it could help prevent skin cancer and sun damage. As there has recently been a rise in skin cancer rates yet a decrease in sunscreen use, this wristband could be a helpful and stylish way to reverse this trend.
"Skin cancer rates have been on the rise despite being one of the most easily preventable cancers," said Dr. Butterwick. "Many people don't realize just how important it is to protect the skin from harmful UV rays when out in the sun. Even if a person puts on sunscreen once in the morning, it's important to reapply as necessary and frequently take shelter in the shade. This wristband could help people by giving them a tangible warning that they've been in the sun too long, without needing to wait until the skin is red and damaged."
Excessive sun exposure can lead to a host of problems. Aside from the risk of skin cancer, too much UV exposure also leads to premature wrinkles, sun spots, and other skin problems. While there are a variety of treatments available to reduce the appearance of sun spots and wrinkles, the best way to care for the skin is to prevent these problems in the first place through diligent use of sunscreen and monitoring time spent in the sun. Sun spots and wrinkles are some of the most common skin problems in men and women over 30, although they are easily preventable and can be treated retroactively as well.
"Treatments such as laser skin resurfacing and photodynamic therapy are good for reducing the appearance of sun spots, and photodynamic therapy can also be used to treat precancerous lesions," explained Dr. Butterwick. "Photodynamic therapy in particular is both a cosmetic and medical procedure, and is a good proactive step to prevent skin cancer."
The developers of the wristband hope to help men, women, children, and teenagers become more aware of how much time in the sun is too much. Typically, the first indication of too much sun is when the skin turns red from sunburn, at which point sun damage has already been done. The wristband uses a special technology to change color before the skin does, which could help to prevent a range of conditions associated with UV exposure, including skin cancer.
"Even with a color changing wristband, protection and common sense are still important," said Dr. Butterwick. "Make sure to wear broad-spectrum sunscreen to protect against both UVA and UVB rays, and wear a hat to protect the scalp. Don't forget to put sunscreen on areas like the nose and ears, which are easily forgotten!"
Kimberly J. Butterwick, MD, is a world-renowned skincare specialist and board certified dermatologist in San Diego. In practice for over 20 years, Dr. Butterwick has made a name for herself as an 'expert injector" and is a current member of advisory boards for Allergan, Merz and Valeant, the makers of top dermal fillers Juvederm, Restylane and Sculptra,. Aside from her unique and specialized knowledge of injectables, Dr. Butterwick is considered a leading authority on laser treatments, liposculpture and minimally invasive body contouring procedures.