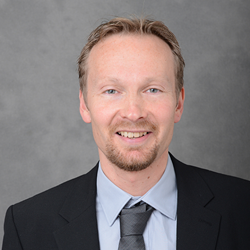 Learning about the horrific crime of human trafficking made quite an impact.
San Francisco, Calif. (PRWEB) November 05, 2014
Barnaby Davies, an experienced tour crew member who has worked with Beyonce, Madonna, Metallica and many other celebrities, became an International Tour Management Institute (ITMI) certified tour director in 2013.
During the ITMI course, Barnaby participated in human trafficking awareness training, which is part of the curriculum. "Learning about the horrific crime of human trafficking made quite an impact," he stated. "I really wanted to give this issue some exposure and thought I could achieve that goal by challenging journalist Sarah Warwick's Guinness Book record of six cities in 24 hours."
On April 16, 2014, Barnaby achieved his goal, having visited the capital cities of 7 countries by scheduled transport, in 23 hours 49 minutes. After a thorough validation process, the official Guinness World Record Certificate has been officilally presented to Barnaby.
Soon after graduating from ITMI, Barnaby was hired by Tauck as a tour director (or Tauck Director in the company's vernacular), and he now leads tour groups throughout various parts of the world. Tauck is a global travel company that delivers life-enriching travel experiences incorporating motor coaches, small cruise ships, elegant riverboats, trains, helicopters and more.
"Our Tauck Directors are true citizens of the world, and as such, it's not surprising that they're committed to making the world a better place," said Kristen Mack, Vice President of Tauck Director Management. "We applaud Barnaby's efforts to raise awareness about human trafficking, and we're incredibly proud to have him on our team."
The International Tour Management Institute (ITMI) is the premier training and certification program for tour directors and guides. ITMI is the only tourism school that has become a signatory to the ECPAT Code of Conduct for the Protection of Children from Exploitation in Travel and Tourism. ITMI was recently named a Top Code Member for its rigorous efforts to introduce child protection policy and practice into its work and for its commitment to protecting children from exploitation in tourism. To contribute to ECPAT, please visit this link: http://www.ecpatusa.org/donate.
About ITMI:
Since 1976, ITMI has been America's premier training and certification program for professional tour directors, guides and travel staff. For more information about ITMI contact Annemarie Osborne Annemarie.Osborne(AT)gmail.com 949-237-2906 or visit http://www.itmisf.com.
About Tauck:
Tauck is a leader in the creation of enriching travel experiences that enhance people's lives by broadening their knowledge and fulfilling their dreams. We are a family company built on a timeless philosophy of integrity, innovation and respect. By exceeding customer expectations, we continually build a loyal and dedicated following. For more information, contact Corporate Communications Manager Tom Armstrong tarmstrong(AT)tauck.com or 203-899-6814 or visit http://www.tauck.com.
# # #