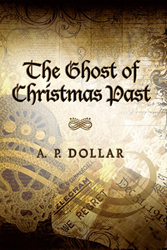 This book takes an unusual approach to a holiday story and we are thrilled to announce its release. - Robert Fletcher, CEO of SBPRA
(PRWEB) November 12, 2014
Looking for a different kind of holiday story that will keep readers up until the last page? "The Ghost of Christmas Past" fits the bill nicely.
"Recently read this book and enjoyed it very much. The story is an easy read with lots of twists and turns to hold your interest. Hope this new writer continues writing this type book, could make a fun series." – L. Collum
Jackie Longfellow, a middle-aged grandmother skilled in crafts and crochet, is working at her church's Christmas bazaar when she finds an unfinished ornament among her wares. Where could it have come from? Her daughter, Vicky, struggling in her marriage, brings her children from Atlanta to Jackie's house in New Jersey for Christmas to sort out her life. Puzzled about the ornament, both Jackie and Vicky search through Jackie's family history to discover the meaning of the ornament.
Mother and daughter learn more than they bargained for when they find letters that deepen the mystery. Vicki discovers an old letter to her mother containing a marriage proposal from a mysterious man, and a much older telegram with a death notice from World War I. Will the two learn what really happened so many years ago to The Ghost of Christmas Past?
"I read this book soon after it was published and have passed it around throughout my family! I found it to contain all the 'necessary' requirements I have for a good read ... It was descriptive, a good mystery and page turner, and it never got boring or caused me to put it down with indifference. It also craftily wove its way around and 'knitted' all the mystery pieces back together to make for a full understanding of what happened and how. I thoroughly enjoyed it, and look forward to other works (hopefully) from this author!" – Kelly Clarkson
About the Author: A. P. Dollar grew up in Pennsauken, New Jersey, and has lived in Camden and Burlington County most of his life. He has visited or worked in 46 states.
"This book takes an unusual approach to a holiday story and we are thrilled to announce its release," said Robert Fletcher, CEO of Strategic Book Publishing and Rights Agency.
"THE GHOST OF CHRISTMAS PAST" (Kindle ISBN: 978-1-62857-677-1, ePub ISBN: 978-1-62857-676-4) is available for $9.99 at http://epubco.com/shop/products/the-ghost-of-christmas-past-by-a-p-dollar/#, Amazon Kindle, Barnes & Noble Nook, and in multi-formats for other e-Readers through numerous vendors online.
The soft cover version (ISBN: 978-1-62212-260-8, $12.50) can also be ordered through the publisher's website: http://sbpra.com/APDollar, Amazon, or the website of Barnes & Noble.
Strategic Book Publishing and Rights Co, LLC