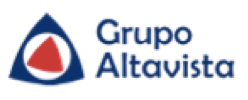 This is another example of our continuous drive to bring to market innovative products that target emerging trends in our country
Mexico City, Mexico (PRWEB) November 06, 2014
Dog owners around the world are looking for more natural and healthy alternatives to feed their pets. As a response to this trend, Grupo Altavista's consumer products division launched a new raw-frozen diet made with 100% natural ingredients including high-quality proteins and a variety of fresh vegetables. The division is also in the process of creating a complete product line that will include treats and special food formulas for dogs with specific dietary needs.
The Group recently inaugurated a dedicated plant in the central part of Mexico City that after three months of extensive testing is ready for full time production. This facility, as well as the company's products, is fully SAGARPA licensed and approved. As the Group's President Ricardo Orrantia noted, "We are always on the lookout for opportunities that are aligned with our group's values which are excellence, innovation and leadership. When we decided to venture into the pet market, we knew from the get go, that we wanted to launch a high-quality product that was both appealing to dog owners and highly beneficial to one of the most important family members. This is why it was imperative for us to be fully certified from the start", additionally Mr. Orrantia noted "Although this is a small start-up company it is important to mention that operations like this one create jobs and are highly beneficial to the communities around them".
Dogberry will be the first food product under the Natural Pro Pet umbrella of products. The Company is also searching for additional pet friendly products to add to its distribution capabilities.
It is worth noting that Natural Pro Pet, is the first start-up project funded out of Grupo Altavista's Ventures initiative.
For additional questions or inquiries about distribution please visit http://www.npp-nutrition.com or contact amacin@grupoaltavista.com.mx