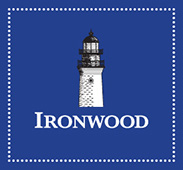 Atlanta, GA (PRWEB) November 05, 2014
Ironwood Insurance Services is pleased to announce its recent membership in Benefit Advisors Network, a national network of progressive and visionary employee benefit brokers and consulting firms.
A commercial insurance brokerage and employee benefits consulting firm, Ironwood has been well respected for its industry experience and expertise since its founding. With the variable landscape of today's health insurance industry, Ironwood is committed to maintain this level of expertise and realizes collaboration is key.
"We are very excited about joining Benefit Advisors Network," said Mark Conner, Managing Partner of Ironwood's Benefits Advisory Services. "Our team consults on health and welfare plans including medical, dental, vision, life and disability coverage. Integrating the expertise in our office with the expanded resources of leading experts in related policies, services and industry trends across the country will allow us to better serve our clients and their unique needs."
In order to become a Smart Partner®- or member – Ironwood had to pass a screening process. "We are not just looking for any firm, but one that has a philosophical fit with the progressive and forward thinking of our current members," said BAN Executive Director Perry Braun. "We examine ethics in business, knowledge of the industry, as well as commitment to providing high quality service."
"Our firm was founded on the principles of teamwork, integrity and service to others," said Will Underwood, Managing Partner of Ironwood. "BAN seemed like a natural fit for our organization. This network gives Ironwood Associates access to a larger nation-wide team of peers to collaborate with. We look forward to not only accessing the collective intelligence of this team but also to contributing towards it."
About Ironwood Insurance Services: Ironwood Insurance Services is a privately held firm providing insurance brokerage, surety services, risk management, employee benefits consulting and human resources outsourcing services. Our firm was founded on the principles of teamwork, integrity and service to others. We recognize that our people are our most valuable asset and believe that great people deliver excellent customer service. Our success is measured by the amount of positive impact we have in the lives of our clients, employees, shareholders and community.
About Benefit Advisors Network (BAN): BAN is the premier national, credentialed network of independent employee benefit brokerage and consulting firms. Members, known as Smart Partners®, are amongst the most prestigious and progressive employee benefits specialists in the United States. Through industry leading tools, technology and expertise member firms can deliver optimum results for employee benefit customers.