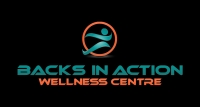 East Van chiropractor offers reduced rates for seniors and students who are under I Have a Plan.
Vancouver, BC (PRWEB) November 08, 2014
Backs in Action Wellness Center, chiropractor in East Vancouver, has recently announced that it now offers a variety of massage therapy techniques for its clients in Vancouver, BC. The company also announced that the massage therapy services offered by Backs in Action are covered under the extended healthcare coverage. Additionally, the East Van chiropractor offers reduced rates for seniors and students who are under I Have a Plan.
The new variety of massage therapy techniques offered at Backs in Action comprises of the following:

Cranial Sacral Therapy – works with the body's central nervous system.
Deep Tissue Massage – works deep into the muscles and connective tissue to release chronic aches and pain.
Myofascial Release - aims to release the Fascia and return it to a state of normalcy.
Prenatal Massage – helps improve circulation, promote stress reduction and relaxation.
Sports Massage – is used for athletes during warm ups, training and competition to treat and/or aid in the prevention of sports injuries.
Swedish Massage – concentrates on the muscles and connective tissues of the body for improved circulation, relaxation, pain relief, and overall health maintenance and well-being.
Therapeutic Exercise – designed to restore or improve musculoskeletal, cardiopulmonary and/or neurologic function.
Trigger Point Therapy – relieves local pain, tightness, and tenderness.
Visceral Manipulation – focuses on mobilizing and relieving whatever the core issue of the body may be.
About Backs in Action
Backs in Action is a Vancouver Chiropractor that provides a wide range of services for its clients, which are all focused on helping to relieve pain and encourage a balanced and enjoyable life. The team at Backs in Action consists of passionate and committed individuals, who are all highly skilled in their areas of expertise. Backs in Action is located in Suite #203 at 1750 East 10th Avenue, in Vancouver, British Columbia. For more information regarding the direct billing and plan coverage, call 604-876-9977 or visit http://backsinaction.ca/.