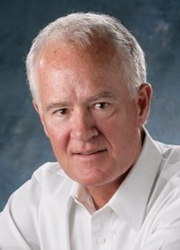 Austin, Tx (PRWEB) November 05, 2014
Certification Game, Inc. announced today that they will be holding a hackathon on November 15, 2014 from 12:00 PM to 5:00 PM (CST) at the Capital Factory offices located at 701 Brazos Street, Suite 1601, Austin, TX 78701. The hackathon challenge is to design the optimal course design strategy.
For too long, online learners have had to endure boring slide presentations, technology that doesn't engage the learner, and learning management systems that do nothing to keep the participant focused and make learning fun. Certification Game wants to take eLearning to the next level. The company will incorporate game mechanics into courseware, leverage new user experience methodologies and design elements to make obtaining the requisite knowledge for certifications in multiple industries.
Participants will be able to not only study necessary information to complete a certification, but be engaged and be motivated by game mechanics while doing so. Certification courses will be responsive in design, deployed in the cloud; and thus allowing users to take courses on computers, tablets, and/or smartphones from anywhere and anytime.
At the hackathon, participants will be presented with a hypothetical certification standard and will have approximately four hours to build a mockup of a course.
Actual building of a course will not be required, as time will not allow. Certification Game is looking for look and feel design elements that are stimulating and interesting, making training engaging. The company wants to understand it from the student's perspective and see how they will be captivated by the experience. Certification Game anticipates designs that are unique, creative, and better than anything ever seen in the industry before. The winner will be awarded a $1,000 prize. The goal of the event is to come up with a truly unique and engaging learning model.
Hackers are encouraged to draw inspiration from such sites as Kahn Academy, Udaciy, this periodic table training example, or testing via M Level.
Judging parameters:

User Interface examples
Use of games, casual games, and /or game elements
Use of gamification technologies and elements
Techniques to capture and maintain student focus
Technology recommendations (course development tools, LMS/LCMS, games, or gamification tools)
Development feasibility
Ron Muns, founder and CEO of Certification Game said, "Certification Game wants our courses to be unique, engaging, playful and engage essential learning. We are very excited to see what brilliant minds can come up with at the hackathon."
About Certification Game, Inc.
Certification Game, Inc. is an Austin, Texas based company that is focused on building asynchronous training to prepare learners for necessary professional certifications. The concept of the company is "Serious Learning, Not So Boring," with a focus on building certification courses that will help the learner qualify for a new job, job promotion, or a required certification. Uniquely, Certification Game courses incorporate game mechanics in order to make learning more fun and engaging for the participant. The founders, Ron Muns and Cole Leslie, come from the IT service management and green energy fields respectively.