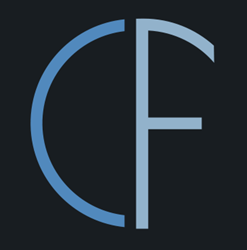 We've accomplished so much as a company this year, and we're looking to continue that growth for years to come
Denver, Colo. (PRWEB) November 05, 2014
Connect First will be one of Colorado's elite technology companies attending tonight's 2014 APEX Awards dinner at the Colorado Convention Center. Connect First is nominated for the APEX Company of the Year award, which is given to the Colorado-based company whose overall performance sets it apart as a leader in its market segment. Companies hoping to win the award not only need to show profitability and strong financial growth, but also must demonstrate leadership in the community and corporate responsibility.
"It's an honor to be considered as one of Colorado's top technology companies," said Connect First COO Dan Candee. "We've accomplished so much as a company this year, and we're looking to continue that growth for years to come."
On an individual level, Connect First CEO Geoff Mina has been nominated for the 2014 APEX Entrepreneur of the Year Award. Mina, 34, was recently named as one of Colorado's Top 25 Most Influential Young Professionals.
"This nomination is individual only in the name," said Mina. "It's a testament to the incredible work the Connect First team has accomplished over the past year and we're looking forward to having another great year in 2015."
About APEX: The APEX Awards recognize Colorado's technology excellence, highlighting remarkable leaders and innovators. Since 2001, the Colorado Technology Association has hosted this prestigious event bringing together the community and celebrating the exceptional people, companies and accomplishments of the year.
About Connect First: Connect First is an award-winning SaaS telecommunications and cloud contact center software provider that focuses on customer satisfaction and elegant hosted solutions. Connect First offers a robust platform, designed and supported by a team of highly experienced engineers, designers and business analysts, and backed with personalized in-house customer care. Solutions include Cloud Routing, Inbound ACD, Outbound Dialing, Call Tracking, Interactive Voice Response (IVR), Voice Broadcast, Disaster Recovery, Predictive Dialer, Real-Time Telemetry, CDR Reporting, Live Agent Chat and more. Through a consultative approach with each customer interaction, Connect First builds customized solutions to meet the needs of a discerning customer base. Visit http://www.connectfirst.com for more information or a free consultation with a contact center solutions expert.