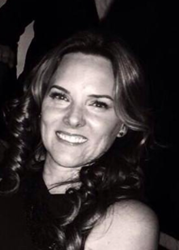 We work hard at Growth Engineering to shake up the learning landscape, so it's great to be acknowledged for this.
London, UK (PRWEB UK) 7 November 2014
Juliette Denny has been announced as one of three finalists for the NatWest everywoman Iris award, which is sponsored by IBM. The award is given to the most inspirational and successful female entrepreneur who runs a business that uses technology in an innovative and disruptive way – and as MD of a company whose mission states, 'We wage war on dull online learning!', Juliette's inclusion is fitting.
In 2004, while in the US, Juliette identified a need in the market for a Learning Management platform and eLearning content that engaged and delighted users. Her vision was to create online learning so compelling that organisations could deliver training and development programmes that their staff enjoyed and really wanted to be engaged with – and so Growth Engineering was launched upon her return to the UK.
Juliette's goal is for the company to provide learning through Growth Engineering's ISMM and ILM eLearning Libraries and SaaS Gamified Academy Platform Learning Management System to 10% of the world's population within 10 years. Having recently opened offices in India, the Philippines and the US, and with clients as far reaching as Australia, Canada and Peru, Growth Engineering's goal looks set to become a reality.
Speaking about being selected as a finalist, Juliette said: "I can hardly believe it! I was excited to have been selected for the shortlist, but to reach the final is simply incredible. We work hard at Growth Engineering to shake up the learning landscape by delivering beautiful, engaging learning technologies, so it's great to be acknowledged for this."
About Growth Engineering
Growth Engineering are the archenemies of dull online learning. We work towards challenging every preconceived notion of eLearning to establish a new and refreshing experience for learners.
We aid and inspire learning by creating innovative learning designs and using modern, next generation technology. Our multi-award winning Academy Learning Management System is a gamified social learning portal that helps clients to create vibrant, engaged learning communities that transform organisational performance. The Academy and our game-based learning create all-new levels of engagement and we also offer a library of Ofqual-recognised qualifications to help our learners pump rocket fuel into their professional development. Find out more: Growth Engineering.
About the Awards
The NatWest everywoman awards were launched 12 years ago to celebrate British entrepreneurship and creating female role models to highlight the benefits and rewards of business ownership. Find out more here: NatWest everywoman Awards.