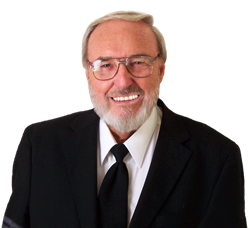 Although this Work is similar to Mosheh's, this Last Days' Work is shown to be a much greater Work for a number of reasons. Mostly, because this Last Days' Work will convert about two billion people to Yahweh
Abilene, Texas (PRWEB) November 07, 2014
Yisrayl Hawkins, Pastor of The House of Yahweh in Abilene, Texas has written a new article posted on his blog that highlights the work the group is accomplishing. Yisrayl started writing the Prophetic Word Newsletter in 1974 and states this was the beginning of the Last Days' Work prophesied of in the Bible.
He says part of his job is to warn the world about what breaking the Commandments brings and how to repent, convert, and turn to Righteousness. He compares the Work that The House of Yahweh is doing today to the work of Moses.
"Although this Work is similar to Mosheh's, this Last Days' Work is shown to be a much greater Work for a number of reasons. Mostly, because this Last Days' Work will convert about two billion people to Yahweh bringing an end to the plagues of sickness, disease, hatred, violence, war, world-wide deception, and vicious jealousies practiced by all nations in this present, prophesied generation," Yisrayl says.
He adds there is no mistaking that The House of Yahweh is the place spoken of in Scripture. He points out how the bible shows its exact location, exact name, and the exact names of the two people Yahweh sent to re-establish The House of Yahweh in this generation.
Yisrayl says the proof is there, all one has to do is read it.
The post can be read here http://www.yahwehsbranch.com
About Us
The House of Yahweh, fully recognized in 1983 as a non-profit organization in the United States of America, continues to this present day to fulfill its commissioned work of preaching and publishing the Message of Salvation.
According to Last Days' Prophecy, The House of Yahweh, as the Seventh and Last Work of Yahweh, presents a Message of Peace to the entire world.
Free informative booklets on a variety of topics, a monthly magazine and newsletter, as well as weekly live stream programming provide instruction to those who search for Spiritual truth, family values, health and well-being.
Restoring the Rightful Name of Yahweh and the True Name of the Savior, Yahshua, Whose Names were removed by the Roman Catholic Church and replaced in the Holy Scriptures with words such as lord and god, The House of Yahweh has correctly restored the Heavenly Father's Name and also restored the Savior's True Name in the translation named in Scripture, The Book of Yahweh. Doing so ascribes to the Heavenly Father, the loving, caring attributes that establish Yahweh as the One and Only Heavenly Father at the core of all teachings from the Great House of Yahweh. Father Yahweh gave mankind a pattern for living, a code of conduct, which The House of Yahweh teaches and promotes as the Body of 613 Laws established by Yahweh, Himself, from the very beginning.
Media Contact
Rebekah Mathews or Teshua Schoenheinz
(800) 613-9494