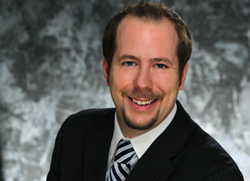 Houston, TX (PRWEB) November 07, 2014
Crosley Law Firm is proud to announce that one of its attorneys, Charlie C. Gustin, has been elected to the Houston Trial Lawyer's Association's (HTLA) Board of Directors.
Founded in 1973, the HTLA is comprised of over 600 trial attorneys who strive to give individuals a voice in the legal system – they only select members who are dedicated to the principles of justice and fairness and who desire to keep the Texas courts open and allow access to justice for everyone. The HTLA is a dynamic organization representing the trial community of Houston and Southeast Texas. Their mission is to advance and promote civil justice and fairness in the legal system and to protect those who have been impacted by corporate and insurance misconduct.
Of over 600 HTLA members, fewer than ten percent are elected to the board of directors. Board members are elected based on their exceptional achievements and good standing in the organization. Their primary role in the HTLA is to determine the official positions of the HTLA, to strategize and coordinate involvement in matters that are of interest to the organization, and to facilitate ongoing learning opportunities. As a member of the board, Mr. Gustin will be leading or participating in special task forces, working on a specific committee to further the goals of the HTLA, and contributing to the decision-making process in organization matters.
This prestigious honor awarded to Mr. Gustin adds to his already long list of significant accomplishments. He earned his Bachelor of Arts from the University of Texas and his Doctor of Jurisprudence from South Texas College of Law, where he was named a Dean's Scholar and inducted into the Phi Delta Phi Honors Society. After excelling in extracurricular activities such as the South Texas Advocacy Program and working as the head law clerk for the renowned Houston trial attorney Rusty Hardin, Mr. Gustin went on to become a member of the State Bar of Texas, American Association of Justice, Texas Trial Lawyers Association, the Houston Trial Lawyers Association, and the North American Brain Injury Society. He is also a certified mediator.
Mr. Gustin's practice focuses on personal injury, including auto and trucking accidents, as well as mass torts. Mr. Gustin's work on behalf of Crosley Law Firm's dental clients has been featured in the Dallas Morning News and the Austin American-Statesman, and he has recently been featured on Fox 26 News for filing a lawsuit on behalf of a minor who suffered a traumatic brain injury at a trampoline park.
Crosley Law Firm, PC is a professional corporation of trial lawyers focused on representing serious personal injury and wrongful death cases. They take a keen personal interest in every client and strive to obtain the best legal outcome in each case. They are headquartered in San Antonio, Texas with offices in Houston and the Rio Grande Valley. Charlie Gustin operates the Houston office of Crosley Law Firm and can be reached at charlie(at)crosleylaw(dot)com.