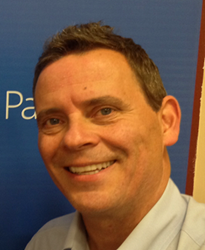 The more a CEO is willing to become the voice of the institution, the more students will connect and trust both
Andover, MA (PRWEB) November 05, 2014
Andy Kelley, president of Effective Student Marketing, recently offered his expert advice to postsecondary education CEOs in Leading by Example: Why it is Imperative for Higher Ed CEOs to get Active on Social Media.
The article appeared in Career Education Review, a journal providing education leaders with in-depth information they can use to remain competitive in today's education arena. In it, Kelley first lays a strong foundation for the use of social media as a powerful marketing tool in higher education. He then builds a case as to why school leaders should personally get on social media sites like Facebook, Twitter and LinkedIn to promote their schools and lead by example.
Kelley acknowledges the reluctance college presidents and CEOs have in becoming the public face of an institution, but says that the benefits far outweigh potential risks. Quoting Domo founder and CEO Josh James, Kelley writes that "CEOs who shun social media risk losing touch with some of their most lucrative customers, prospects and influencers."
According to Kelley, when a school leader becomes active on social media, he or she puts an identifiable person behind his or her institution to which students and the community can relate. Kelley writes that "the more a CEO is willing to become the voice of the institution, the more students will connect and trust both." Kelley backs up his claim with research, noting that a recent survey found 75 percent of those polled thought leadership teams that are on social media were more trustworthy and that social CEOs make better leaders.
Among the tips Kelley offers to school leaders considering the plunge into social media are:

Choose social media channels that make sense for you and your mission
Start with a professional presence on LinkedIn
Use Twitter to provide a constant stream of information for students and other constituents
Create relevant content for your website and disseminate it through social media
Use social media to engage in direct conversations with students, graduates, prospects, staff, board members and the community at large
One of the points Kelley drives home is that now is the time for CEOs to get social! He says that if a college president or CEO already has a presence on social media when negative press hits, they are more able to meet the challenge head-on. Emphasizing the need for transparency, Kelley says that students are "more likely to believe in the message if they trust the messenger." According to Kelley, they are also more likely to enroll when they feel like they know a school and its leader.
To download a copy of the article, Leading by Example: Why it is Imperative for Higher Ed CEOs to get Active on Social Media, visit the Effective Student Marketing website now.
About Effective Student Marketing:
Effective Student Marketing specializes in integrated online marketing strategies that bring together social media marketing, pay-per-click advertising, and content creation to help institutions of higher education engage with prospects, students, and graduates at all stages of the student life cycle to achieve their student enrollment and retention goals. Andy Kelley founded the company in 2004 and he and his team have a "we'll figure it out" philosophy that combines creativity and technology to stay on top of the latest tactics and trends in the online marketing industry for higher education. You can find more information about their services at effectivestudentmarketing.com.