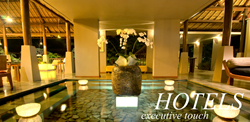 Los Angeles, CA (PRWEB) November 06, 2014
Peachtree Petals, a recognized leading floral provider, specializing in premium floral arrangements and floral services, announces its' corporate floral program. The West Los Angeles florist makes the announcement in effort to promote corporate customer loyalty, expand its Los Angeles client base and increase business floral sales. Peachtree Petals strives to be the best choice in high-quality and custom-designed floral arrangements in the West Los Angeles and surrounding Los Angeles metro city areas.
Peachtree Petals offers a number of floral options for corporations that require a high level of fresh and impressive decor continually within their office locations. The corporate floral program consists of new floral arrangement and replacements on a weekly or monthly basis. The delivery time and days of the week is based upon the clients' request. The florist can perform a replacement of the entire arrangement, which includes the vase or a replacement of the flowers only. An impressive company presentation will communicate excellence to any incoming visitor, client and even their own employees.
Another benefit of the corporate floral program is the receipt of weekly floral arrangements at a discounted price due to volume. From hotels to business offices, Peachtree Petals has all the floral decor and services for any corporation. For any questions regarding the corporate floral program, customers can contact Peachtree Petals via phone or online.
In the West Los Angeles and surrounding Los Angeles cities, Peachtree Petals can also provide corporate office employees its standard same-day flower delivery for only $13.99. The florist offers next-day delivery for only $11.99 as well. All orders placed by 3pm, will be delivered the same-day to the office location or the specified destination by the employee. Peachtree Petals can perform a Los Angeles or Inglewood delivery same day for all of its' corporate floral programs.
Peachtree Petals is a well-known leader of superior floral arrangements and a recognized Master Florist nationwide. From Manhattan Beach flowers to Los Angeles flowers, Peachtree Petals is able to meet all of your floral needs. Peachtree Petals services a growing list of clients, including company floral subscriptions and weekly floral services. The company offers a simple approach to the floral industry, most notably, same-day delivery of all their floral arrangements in the West Los Angeles and surrounding Los Angeles metro city areas.