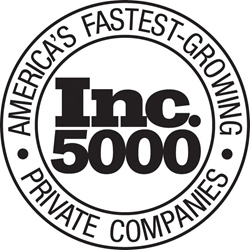 (PRWEB) November 06, 2014
HH Global named to Inc. 5000 Fastest-Growing companies list ranked at no. 822 with a 553 percent revenue growth over the past three years.
"We are honored to be recognized as one of the fastest growing companies in the US," said Mike Perez, Global Managing Director, and CEO of the Americas. "Our explosive growth over the last three years provides powerful evidence to the value of our offering and the outstanding quality of work performed by our employees. This recognition is a reflection of their dedication and commitment as well as our ability to continually innovate our service offering to meet the needs of our client."
HH Global a leading, global marketing services provider specializing in print management outsourcing, creative production and digital solutions for some of the world's largest and most admired Brands across the globe. HH Global's Client Solutions are a blended mix of Creative Services, Marketing Technologies & Marketing Production capabilities that encompass the client's marketing lifecycle across digital, printed and in-store activities.
For more information, please visit the HH Global website: http://www.hhglobal.com
For more details on HH Global or this press release please contact:
Karen Willows – Karen(dot)willows(at)hhglobal(dot)com / +44 7408 867 951