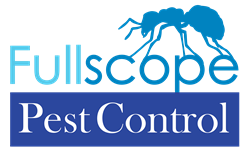 Cleveland, Texas (PRWEB) November 12, 2014
FullScope Pest Control announces, launch of new website and pest control services. "As consumers become more aware of their choices in the pest control industry, we felt is was necessary to keep them informed" remarks Lyn Hitt, President.
FullScope Pest Control will be offering all realms of pest control services, to homeowners and commercial facilities.

Pest control
Mosquito Abatement
Mosquito Misting Systems
Termite Inspection and Control
Commercial Pest Control
We pride ourselves on helping our customers protect their most important investments your family and home. FullScope Pest Control offers a comprehensive pest management curriculum, offering the least impactful pest solutions available on the market. They can achieve this because they know the products inside and out, and the chemistry that makes one product better in one situation than another.
Fullscope Pest Control was founded in 2014 by Lyn Hitt, by a lifetime resident of the Houston area. Although Fullscope Pest Control is new to servicing customers, Lyn Hitt brings over 28 years of industry experience and knowledge to the company. Spending the past 26 years in the pest control industry, in both the manufacturer and distribution side. He hasbeen sharing his chemical and pest knowledge to technicians across the south for those years and knows he can service your home or commercial facility with top notch results.
"We are proud to now offer our experience to our customers, the most important part of the pest control industry", comments Lyn Hitt.
FullScope Pest Control will be serving the Kingwood, Atascocita, Humble and surrounding areas. With a highly technical and hands on back ground FullScope not only brings you solutions, but also professional friendly technicians who care about protecting your family, pets and property.