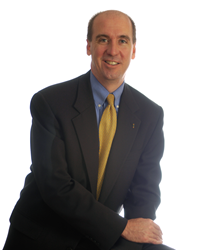 Give up on answers. Stick with questions. Ingenuity stops because we think we know the answers.
Austin, TX (PRWEB) November 06, 2014
CLEAResult's motto is: "We change the way people use energy." Futurist Jack Uldrich, who will be keynoting CLEAResult's 2014 Energy Summit likes to change the way people think about the future of energy. CLEAResult helps utilities, businesses and individuals make the wise use of energy a way of life. Headquartered in Austin, Texas, with offices in more than 40 cities in the U.S. and Canada, CLEAResult designs, markets and implements energy programs around the globe. Their experienced energy experts tailor strategies to each clients' specific needs and circumstances. Likewise, Jack Uldrich will be addressing CLEAResult's need to address future energy concerns and how to do that in an innovative and thoughtful manner.
Uldrich will address energy industry experts at the 2014 Energy Summit and begin by asking them, "How does a business leader prepare for a constantly changing future?" Uldrich says, "The answer can be found in a simple acronym: AHA. It stands for: Awareness, Humility and Action." He will also encourage his CLEAResult audience members to, "Step away from the daily grind to read, think, reflect," he says. "Your world is constantly shifting, and if you don't pick up on these subtle changes, you're locked up." "In fact," says Uldrich," I encourage everyone take an annual 'Think Week' for themselves. The payoff will in all likelihood be much greater than the pay check one misses out on."
Having recently addressed the Emerson Exchange, the Western Energy Institute, and Idaho Tech Council, Uldrich advises all of his energy and utilities clients to, "Forget about the old ideology of 'curiosity killing the cat.' We need to get curious, and give up on finding black and white answers to the energy crisis we are facing. Ingenuity stops because we think we know the answers."
Jack Uldrich has addressed dozens of energy-related associations, including delivering customized keynote presentations to the Southern California Gas Company, Northwestern Energy, the National Rural Electric Cooperative Association, the Minnesota Rural Electric Cooperative, the American Public Power Association, the Northeast Public Power Association, the Missouri River Energy Service, the Sacramento Municipal Utility District, Wisconsin Public Power, and dozens more. He has also addressed a number of major, non-utility-related corporations discussing future trends, change management and unlearning, including ABB, The Sportfishing Association of America, the Million Dollar Round Table, Cisco, IBM, WiPro, PepsiCo, United Healthcare, Boston Scientific and General Electric.
Parties interested in learning more about Jack Uldrich, his books, his daily blog or his speaking availability are encouraged to visit his website. Media wishing to know more about either the event or interviewing Jack as an energy futurist can contact Amy Tomczyk at (651) 343.0660.