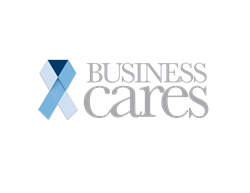 Chapel Hill, N.C. (PRWEB) November 05, 2014
The University of North Carolina Kenan-Flagler Business School has announced a new community service initiative, "Business Cares."
UNC Kenan-Flagler has developed this strategic and innovative program of philanthropic support for non-profit organizations focused on children's health.
"Through the 'Business Cares' initiative, we will harness both the talents and resources of the UNC Kenan-Flagler community to make a greater impact on our local community and the organizations we strive to serve," said Dean Douglas A. Shackelford.
Three charities were selected for 2014-15:

UNC Children's Hospital
Ronald McDonald House in Chapel Hill
Super Cooper's Little Red Wagon Foundation
The School will support each charity by:

Fundraising
Using the business expertise of faculty, staff and students to help them achieve their missions
Collaborating on projects on-site and at the Business School
"We have long honored our core values of community and teamwork by raising money for different charities – through efforts led both by the School and by students – and through our service in an even wider range of formal and informal programs," said Shackelford. "This year, we start a new tradition that focuses our efforts in terms of the charities' work and sharing our talents, time and treasure."
For the last decade, UNC Kenan-Flagler's broadest partnership was with Habitat for Humanity of Orange County through the "House that Kenan-Flagler Built" initiative. Every year for the past 10 years, students, faculty and staff built community while serving the community, said Shackelford. "We built 10 homes in our community for families in need , raised over $400,000, donated over 33,000 hours and sent out over 2,800 faculty, staff and students volunteers. Our students also built four houses in Honduras and Guatemala for the Habitat for Humanity Global Village initiative. We have helped improve many lives, and I thank everyone involved with this great effort."
With the completion of the School's last house in Phoenix Place in Chapel Hill, the development is now finished and Habitat is shifting its main efforts to Alamance County. This presented the School with an opportunity to pursue new avenues for – and approaches to – community service.
Shackelford appointed a Community Service Committee to study the School's charitable outreach. The committee members sought input from faculty, staff and students about the charities and community projects that they are involved with, reviewed suggestions for support and recommended the "Business Cares" initiative and the charities it will support this academic year.
The "Business Cares" golf tournament will be held in April in Chapel Hill. The golf tournament – a successful event for over 20 years at the School – will be the prime fund raiser for the initiative.
#
About the University of North Carolina Kenan-Flagler Business School
Consistently ranked one of the world's best business schools, UNC Kenan-Flagler is known for its collaborative culture that stems from its core values: excellence, leadership, integrity, community and teamwork. Professors excel at both teaching and research, and demonstrate unparalleled dedication to students. Graduates are effective, principled leaders who have the technical and managerial skills to deliver results in the global business environment. UNC Kenan-Flagler offers a rich portfolio of programs and extraordinary, real-life learning experiences: Undergraduate Business (BSBA), full-time MBA, Executive MBA Programs (Evening, Weekend and global OneMBA®), online MBA@UNC, UNC-Tsinghua Dual-Degree EMBA, Master of Accounting, PhD, Executive Development, and UNC Business Essentials programs. It is home to the Frank Hawkins Kenan Institute of Private Enterprise.