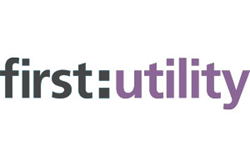 "Wholesale prices are low and with more than £200 savings available for those that haven't changed provider we would urge people to take advantage as the colder weather approaches" - Ian McCaig, CEO, First Utility
London (PRWEB UK) 6 November 2014
Its new iSave Fixed v37 March 2016 dual fuel gas and electricity tariff is just £960* a year at typical usage, meaning customers can be guaranteed fixed prices for the next two winters. The tariff is available to new and existing customers, bringing cheap gas and electricity prices to everyone.
With wholesale prices reducing this year, First Utility has been at the forefront in lowering electricity and gas prices for customers. Since the start of the year it has led six price reductions to offer the cheapest utility tariffs generally available on the market.
Ian McCaig, CEO, First Utility, says:
"We have been at the forefront of bringing lower energy prices and better value for UK households and have consistently led the market when it comes to passing on cost savings whenever we can. This new deal reflects not only the changes in the wholesale market, but also our desire to help consumers before the cold winter months kick in.
"Now is the ideal time to switch. Wholesale prices are low and with more than £200 savings available for those that haven't changed provider we would urge people to take advantage as the colder weather approaches."
Notes to editors:

*Prices vary by region and usage. The calculations and comparisons used here are based on OFGEM's average consumption values of 3,200kWh of electricity and 13,500kWh of gas at the national average.
iSave Fixed v37 March 2014 is the cheapest generally available tariff in 14/14 energy regions across the UK.
Tariff is available as dual fuel and electricity only.
Customers switching both gas and electricity at first-utility.com between 1st March 2014 and 22nd June 2014 are projected to save an average of £213 per year.
A termination fee of £30 per fuel is applicable if the tariff is cancelled before the end of term
The price reflected assumes payment by Direct Debit although customers can pay by cash or cheque with a charge of £2 per month extra.
The tariff is cheapest as stated as of 5th November 2014.
About First Utility
First Utility is the UK's fastest growing and largest independent gas and electricity supplier. It supplies gas and electricity to more than 600,000 customers throughout the UK and is committed to helping them reduce their energy bills by offering cheaper utility tariffs, helping customers use less energy through the use of innovative technology and campaigning for industry change.