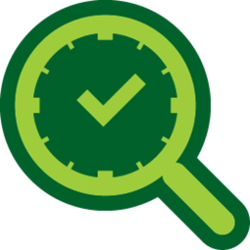 Organizations of any type can now restrict unproductive software and websites so that the employees can concentrate on day-to-day tasks, which will benefit the organization as a whole, as well as help demonstrate better results for each member of the team
Toronto, Ontario, Canada (PRWEB) November 06, 2014
Soft Integrator LLC the international provider of professional multimedia management software, announced today that it enters B2B market with their new product Time Inspector, which will help numerous organizations increase overall employee productivity. The software can be purchased at http://www.timeinspector.com
Time Inspector is employee productivity software. A low-resource consuming application is installed on all company computers, to which a specific set of rules are assigned. Organizations can choose by themselves which software and websites are considered unproductive. Moreover, the organizations can predefine the time interval of the day, during which this activity is tracked. Moreover, the administrators can restrict unproductive activities during work hours, which significantly limits distraction, one of the main productivity killers.
The data is automatically transferred and aggregated in the cloud, from which comprehensive productivity reports are then generated. The cloud infrastructure allows administrators to access the data from any device and see real-time reports on the go.
Time Inspector goes even further than tracking productivity. It contains a feature of taking screenshots that allows to track how employees use confidential information on their work devices, which can prevent sensitive corporate information being leaked.
Time Inspector doesn't limit itself only to corporate users, it can efficiently serve home users too. Parental computer usage control is just of of the examples for home usage. The software is absolutely free for all home users.
"Distraction is a major productivity killer at any workplace. With Time Inspector, many organizations of any type can now restrict unproductive software and websites so that the employees can concentrate on their day-to-day tasks, which will benefit the organization as a whole, as well as help demonstrate better results for each member of the team." says Alexey Pavlenko, CEO of Soft Integrator LLC.
Time Inspector can be purchased at the official website of the product at http://www.timeinspector.com. The transactions are processed via PayPro Global's eCommerce Platform to sell software, SaaS and Cloud products. PayPro Global ensures a highly secure and reliable infrastructure to accept worldwide payments and also offers instant shopper support on transactions, product delivery and activation. PayPro Global offers a dedicated shopper hotline which is open 24 hours a day and 7 days a week, it can be reached by the following telephone numbers:
United States and Canada: +1.866.933.4313
International: +1.646.873.6857
The orders are processed in a highly secure environment, using SSL (secure Socket Layer) protocol with 128-bit encryption keys. Encryption is certified by VeriSign. PayPro Global is compliant with the highest security standards in the industry. You can be confident that your details will not be shared, traded, or sold to any party - privacy is assured.
About Soft Integrator LLC
Founded in 2000, Soft Integrator LLC is an independent software development company specializing in professional multimedia software products. Soft Integrator's product portfolio contains professional grade utilities for multimedia content management such as video, music and books. The company also provides innovative tools for cross-format audio conversions, tagging, as well as multimedia file editing, recording and burning to external drives.
Website: http://www.maniactools.com
http://www.timeinspector.com
About PayPro Global
Founded in 2006, PayPro Global Inc. develops and hosts a flexible eCommerce platform to sell software, SaaS and cloud services. PayPro Global's mission is to deliver innovative solutions that help company's partners optimize conversion, increase shopping cart value and improve sales. The platform supports global payments, regional currencies, local payment methods and multilingual checkout. The company also offers software enterprises state-of-the-art licensing, activation and anti-piracy protection for their applications.
PayPro Global Inc is headquartered in Toronto, Canada, with development centers in Ramat Gan, Israel and regional offices in New York, USA, and London, UK.
Website: http://www.payproglobal.com
Blog: http://blog.payproglobal.com
Twitter: @paypro_global