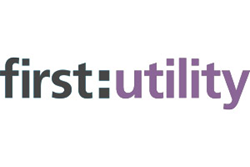 "By making it easier to switch supplier, more consumers will be encouraged to seek out the best deals and help to significantly reduce their bills." - Ian McCaig, CEO, First Utility
London (PRWEB UK) 10 November 2014
According to Ofgem, 40% of households have never switched energy provider despite the savings offered by cheaper utility tariffs. However, new research commissioned by First Utility shows that 70% of UK bill payers would be inclined to switch gas and electricity supplier if the process took less time and effort .
By speeding up the switching process, First Utility has removed a significant barrier for consumers to change energy supplier and get a cheaper utility tariff more quickly. The average saving for customers moving to First Utility is £213 a year, with the supplier offering some of the nation's cheapest utility tariffs.
First Utility's 'Fix the Switch' campaign, launched in September last year, called on the industry to aim for 24-hour switching and was supported by Ed Davey, Secretary of State for Energy and Climate Change, and Ofgem.
Today's announcement of two and a half week switching is an important milestone on that journey, however First Utility will continue to work with Government, other gas and electricity suppliers and industry third parties to get cross-sector agreement on plans to achieve the 24-hour target. First Utility's research shows that 41% of bill payers think switching gas and electricity supplier should take one to two weeks, while 46% think it should take less than a week, highlighting consumer appetite for even faster switching.
Ian McCaig, CEO, First Utility said: "This is an important milestone for the industry. After 16 years with the same process, the actions of a challenger provider bringing fresh thinking have been able to introduce meaningful change that will have a tangible benefit for consumers. By making it easier to switch supplier, more consumers will be encouraged to seek out the best deals and help to significantly reduce their bills."
All gas and electricity suppliers must deliver faster switching by the end of the year but anyone moving to First Utility will enjoy a quicker process from the 10th November, regardless of the readiness of their current supplier. The quicker switch process includes a statutory 14 calendar day cooling off period (as mandated by EU law) and then as few as three working days to finalise the switch.
About First Utility
First Utility is the UK's fastest growing and largest independent gas and electricity supplier. It supplies gas and electricity to more than 600,000 customers throughout the UK and is committed to helping them reduce their energy bills by offering cheaper utility tariffs, helping customers use less energy through the use of innovative technology and campaigning for industry change.