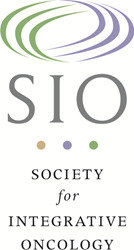 Albany, NY (PRWEB) November 07, 2014
More than ever, cancer survivors seek evidence-based information in order to incorporate integrative medicine into conventional cancer care to help improve their outcomes in terms of controlling disease and improving aspects of quality of life in the areas of mind, body and spirit.
The Journal of the National Cancer Institute has released a special issue entitled "The Role of Integrative Oncology for Cancer Survivorship," highlighting original research in the field of integrative oncology. This new resource was presented to a global audience of health care professionals and patient advocates in Houston, Texas, at the Eleventh International Conference of the Society for Integrative Oncology on October 27, 2014, and has now been published on line. SIO is an international multi-disciplinary organization established to advance evidence-based, comprehensive integrative health care to improve the lives of people affected by cancer. The articles in the special Monograph were all peer-reviewed.
Integrative oncology focuses on research, education, and evidence-based clinical care to improve quality of life and clinical outcomes. "This monograph provides actionable information for both health care providers, including oncologists, primary care doctors, and nurses, as well as patients as they make decisions about incorporating different integrative approaches such as acupuncture, meditation, etc., alongside conventional care," said Jun Mao, MD, of Perelman School of Medicine, University of Pennsylvania, and Co-Editor of the JNCI Monograph. "In addition to providing a synthesis on the state of science and evidence of integrative oncology for cancer survivors, we see the project as a catalyst to promote further rigorous research to inform patient-centered and personalized integration of integrative and complementary therapies into conventional cancer care."
"SIO is very pleased to present this important resource for clinicians, patients and researchers," said Heather Greenlee, ND, PhD, of the Mailman School of Public Health, Columbia University, President of the Society during the development of the project. "Preparation of the monograph is part of SIO's continuing initiative to provide scientific, evidence-based resources for the professions and public." Dr. Greenlee noted that the monograph includes publication of another new resource from the SIO, Clinical Practice Guidelines on the Use of Integrative Therapies as Supportive Care in Patients Treated for Breast Cancer.
"The JNCI Monograph spotlights research on a wide range of research methodologies and a variety of integrative practices. For example, one manuscript evaluated how Tai chi (a mind-body therapy) affected immune outcomes and gene expression in breast cancer survivors, and another used a large electronic health database to evaluate how cancer patients utilize integrative approaches (e.g., massage, acupuncture) in a hospital setting and how these therapies affected their pain and anxiety," said Dr. Mao.
Two manuscripts focus on understudied populations, with research on "Healthy Life Styles and Complementary Alternative Medicine Use in Pediatric Care Survivors" and "Does a Community-Based Stress Management Intervention Affect Psychological Outcomes Among Underserved Black Breast Cancer Survivors?" Other manuscripts discuss tailoring mind-body therapies to individual needs, and strength training after breast cancer. The monograph also provides articles on cancer survivorship, patient viewpoint, and perspectives of cancer care organizations.
"Integrative oncology is an emerging field with a lot to offer patients to help improve outcomes. It is incumbent upon us as scientists and practitioners to determine what will help improve clinical outcomes and what may interfere. The JNCI Monograph is a step in the right direction and a catalyst for more high quality research in integrative oncology to speed our quest to prevent and control cancer," said Lorenzo Cohen, PhD, Professor and Director of the Integrative Medicine Program at the MD Anderson Cancer Center and Co-Editor of the JNCI Monograph.
In addition to SIO, sponsors for the publication project are Consortium of Academic Health Centers for Integrative Medicine, Abramson Cancer Center at the University of Pennsylvania, Allina Health, Beth Israel Medical Center, and MD Anderson Cancer Center.
About SIO: The Society for Integrative Oncology is the leading worldwide organization dedicated to integrative medicine specific to cancer patients. A nonprofit, multidisciplinary organization founded in 2003, the organization's mission is to advance evidence-based, comprehensive integrative health care to improve the lives of people affected by cancer. For more information, visit the SIO web site or telephone 347-676-1746.