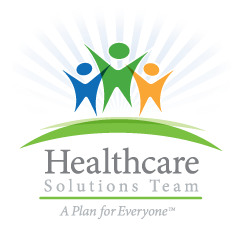 "This integrated technology makes Healthcare Solutions Team a true one-stop shop for healthcare insurance needs," said Grant Born, partner.
Lombard, IL (PRWEB) November 06, 2014
Healthcare Solutions Team has launched new technology that allows the company's agents to quote, compare and enroll consumers through a private health insurance marketplace.
The technology is the first web-broker to integrate with Healthcare.gov for health insurance enrollment and permits Healthcare Solutions Team's licensed health insurance agents to leverage web-broker entity status. This enables them to instantly quote health insurance rates, calculate tax subsidies, and enroll Americans in health plans both on and off the government exchange.
"This integrated technology makes Healthcare Solutions Team a true one-stop shop for healthcare insurance needs," said Grant Born, partner. "Our agents can view plan options and tax credit estimates in seconds. Working through Healthcare Solutions Team, individuals can get quotes four times faster than going directly to Healthcare.gov."
Plus, a consumer never has to create an account—he or she can simply pick up the phone and call a Healthcare Solutions Team agent, who can fill out an application in minutes. In fact, Born said that it takes on average just 20 minutes from the time the customer receives a quote to when he or she signs the paperwork.
Agents can edit applications with the click of a mouse and track each customer's status throughout the process. Plus, direct integration with Healthcare.gov reduces human error when inputting data.
"This new technology allows us to control the entire application process to provide the best experience for each client," said Joe Eichman, Healthcare Solutions Team partner. "Streamlining the application process is especially important as enrollment is expected to increase to 14 million in 2015—up from eight million in 2014."
While open enrollment for the government exchange begins November 15th, Healthcare Solutions Team agents can provide off-exchange and other policies such as short-term medical, limited benefit, and ancillary health plans year-round.
In addition to providing access to both private and government health insurance plans, Healthcare Solutions Team offers an array of coverages including dental, supplemental and life insurance; small business insurance, self-employed and group health care; and major medical plans for individuals and families.
The firm received the prestigious Complaint Free Award from the Illinois Better Business Bureau (BBB) in both 2013 and 2011; has been recognized as America's #1 Managing General Agency by Assurant Health for three years in a row; and has been listed in 2012 and 2013's "Inc. 500|5000" as well as named America's #1 Career Health Insurance Agency.
To learn more about available health insurance plans, contact Healthcare Solutions Team at (630) 261-3000 or visit http://www.HealthcareSolutionsTeam.com. Or log onto http://www.ReformSimple.com to find coverage options available through private insurance companies as well as the healthcare exchanges.