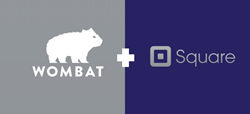 Bethesda, MD (PRWEB) November 06, 2014
Spree Commerce has announced its upgraded, officially supported Square integration for Wombat. By utilizing this upgraded integration, Wombat users can connect to Square in just a few minutes by following a few simple steps.
Wombat connects ecommerce storefronts to all of their mission-critical services. By connecting Wombat with Square, users will be able to send new products and updates to Square, receive products and inventory updates from Square, and more.
"With over 100,00 retailers using Square, it's clear that this connection has become a priority for the world's sellers," said Spree Commerce CTO Brian Quinn. "With Wombat, we strive to make connecting these integrations as simple as possible; no diving deep into code or custom development. All Wombat users need is an active Square account, and they are off and running."
Get accurate and reliable access to Square by signing up for a two-week integration platform trial of Wombat. For technical documentation on integrating Square with Wombat, visit the Wombat knowledge base.
About Spree Commerce
Spree Commerce offers one of the most popular ecommerce platforms in the world. The modular platform allows for easy customization so developers and store owners can configure Spree for their specific needs. With an active and growing community, Spree is now one of the top open source technology projects in the world.
Spree Commerce is also the creator of Wombat, an integration platform that scales ecommerce businesses of all sizes. Wombat works with all leading storefront platforms to integrate mission critical services in just minutes, not weeks or months. With Wombat, you'll never worry about losing an order or connecting your ERP, POS system or fulfillment provider. Connect any store to any service, no custom code required. To learn more visit https://wombat.co and http://spreecommerce.com.