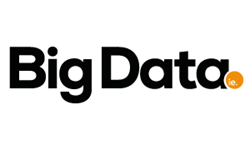 The diverse speaker line-up will leave attendees with the inspiration to drive their data teams forward
New York, NY (PRWEB) November 06, 2014
The current explosion of data, coupled with its role in informing critical business decisions is driving the need for the Chief Data Officer role. Coined 'the hottest role in the C-Suite,' Chief Data Officers may hold the key to business success, with 25% of the Fortune 500 now with this position in place.
Attendees at the Chief Data Officer Summit will learn how today's CDOs are boosting revenue through more effective use of enterprise data insight at every level. Heavily content driven, this summit includes keynote presentations, panel sessions & countless networking opportunities, both structured and informal, across the two summit days. With a cross-industry focus, no aspect of data strategy innovation will be left uncovered, from data strategy, and management to data governance analysis; a unique opportunity to stay on top of the fast changing data landscape.
Amongst the stellar line up of speakers includes Mike Flowers, Chief Analytics Officer for the City of New York, who will discuss the challenges and successes he has experienced in his role. In his presentation 'Kickstarting a Sustainable Analytics Effort,' Mike will explain how generating actionable insight for an organization requires much more than a facility with technology of data science, but actually comes from organizational leadership and on-the-ground legwork. The presentation will take attendees through the journey, with actionable outcomes to take back to the office.
"Mike will be joined by speakers from the British Army, Citi, US Department of Defense, Citi, MapQuest, TD Bank & more," said Aaron Fraser, International Events Director at Innovation Enterprise. "The diverse speaker line-up will leave attendees with the inspiration to drive their data teams forward."
To view the full line-up, or for more information please visit http://theinnovationenterprise.com/summits/chief-data-officer-summit-new-york. In addition, all summit content will be available post-summit via ieOnDemand.
About Innovation Enterprise:
Innovation Enterprise, a CFO Publishing company is an independent business-to-business multi-channel media brand focused on the information needs of Senior Finance, Operations, Analytics, Big Data, Strategy, Digital, Innovation & Sports executives. Products include IE.Summits, ieOnDemand, ieChannels, ieWebinars, ieWhitepapers & more.
Whether it's delivered online, or in person, everything Innovation Enterprise produces reflects the company's unshakeable belief in the power of information to spur innovation.