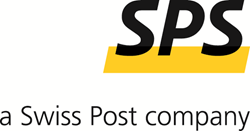 New York, NY (PRWEB) November 06, 2014
November 6 has been designated as Paper-Free Day by the Association of Information and Image Management (AIIM), the global community of information professionals. In observance of the day, organizations are encouraged to refrain from printing, copying, or distributing printed documents, in favor of digital and virtual methods.
As a premier provider of business process outsourcing and digitization solutions, Swiss Post Solutions (SPS) actively promotes awareness of the inherent benefits and value of going paper-free. In a recent poll conducted by SPS, over 80% of respondents surveyed said their organizations are using less paper today compared to five years ago. Additionally, 85% noted their businesses are actively seeking automated solutions that eliminate paper processes.
While digitization processes seem to be gaining momentum, many organizations still hesitate to remove document-intensive processes from their core activities. In fact, studies show that 85% of business documents are in paper form, and the average document is printed five times.
Dan Moscatiello, CEO of SPS North America, said, "Paper-Free Day reminds us of the positive economic and environmental impacts that organizations can realize by automating and digitizing paper processes. As a leader in innovative document management systems, SPS has provided streamlined solutions that yield substantial cost savings for our clients by reducing storage space, expediting document searches, and eliminating burdensome paper files."
With dozens of Document Processing Centers worldwide that process over 250 million documents each year, the company noted that recent trends in document automation have increased demand for SPS' core offering.
About SPS
Swiss Post Solutions (SPS) is a leading outsourcing provider of solutions for paper-based business processes and innovative services in document management. SPS' 6,800 employees support business clients in the areas of insurance, banking, telecommunications, media, retail, energy supply and travel & transportation in the digital transformation. Part of the Swiss Post group, SPS is headquartered in Zurich and Berne (Switzerland) with an active presence in all important international economic regions.
Swiss Post Solutions (SPS) North America (NA) offers a comprehensive suite of business process outsourcing solutions and document management services including the transformation of key business applications from paper to digital documents, enabling improved workflow and driving enhanced efficiencies. In the field of outsourced office services, SPS NA provides mailroom management, managed print services, reprographic services, IT helpdesk support, front office and reception services. Headquartered in New York City, SPS NA has offices in Los Angeles, San Francisco, Chicago, Washington DC and Toronto, and operates secure document processing centers in Long Island City and Toronto.