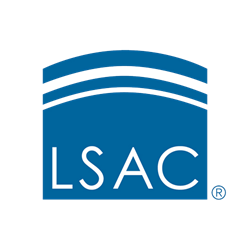 Boston, MA (PRWEB) November 06, 2014
WHAT: The LSAC Law School Forums offer anyone considering a legal education a unique opportunity to meet face-to-face with representatives from ABA-approved law schools from across the country in a convenient, friendly setting and have all their questions answered at authoritative workshops, including:

About the LSAT (led by a member of LSAC's test development staff)
Financing a Legal Education
Diversity Information Panel
What Do Lawyers Do?
The Application Process
Why Law School? / Forum 101
The public may register to attend the Forum here: http://www.lsac.org/jd/choosing-a-law-school/law-school-recruitment-forums
WHO: Anyone considering attending law school will benefit from attending a Law School Forum, from undergraduate students to career changers of all ages. The Law School Forums offer the chance for these attendees to pose questions directly to LSAC staff, admission professionals, finance and financial aid specialists, law school diversity directors, and lawyers in a variety of fields and levels of experience.
WHERE: Renaissance Boston Waterfront (606 Congress Street), Boston, MA 02210
WHEN: The Boston Law School Forum will be held on Tuesday, November 11, 2014. The Forum's workshop schedule will begin at 12PM and end at 7PM. Law school reps will be available between 2PM and 7PM.
MORE: Based on surveyed attendees of the previous 2014 Law School Forums, 99% of attendees would recommend attending to a friend or family member considering law school. Anyone considering a legal education may be interested in LSAC's infographic, Why Law School Now? and law personality quiz, So You Want To Be A Lawyer?
Infographic: http://www.lsac.org/2014forums/infographic.asp
Quiz: http://www.lsac.org/2014forums/quiz/lawyer-type.asp
For updates on the LSAC Law School Forums, visit Facebook (http://www.facebook.com/LSACForums) or Twitter (@LSACForums).
CONTACT: Chris Toscano, Momentum Communications Group, 718-619-5423, ctoscano(at)momentum-cg(dot)com
About The Law School Admission Council: LSAC is a nonprofit corporation that provides unique, state-of-the-art products and services to ease the admission process for law schools and their applicants worldwide. LSAC has a membership of 220 law schools in the U.S., Canada and Australia. The Law School Admission Test (LSAT®) is its best-known product.