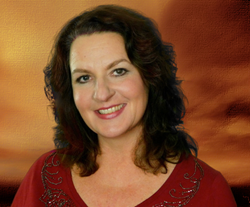 MadrivoOPM's already bright future will shine even stronger with Linda Woods taking the reins and doing what she does best, confidently leading an industry by example.
Las Vegas, NV (PRWEB) November 14, 2014
Outsourced Program Management pioneer and marketing expert Linda Woods was recently interviewed on the popular affiliate marketing radio program, Affiliate Buzz. Topics discussed included her ground-breaking work in affiliate marketing management and her new role with top media agency Madrivo.
Linda Woods is a pioneer in the affiliate marketing space, beginning with her entry into the industry around 1997. As she discusses in her interview with show co-host James Martell, her first foray into e-commerce involved running a small web design firm, pitching website development to clients.
However, her clients soon lamented their lack of web traffic despite having an online presence. Recognizing a business opportunity, she decided to pursue a solution by finding out everything she could about how to get traffic to websites and charging clients a percentage for that increased revenue. Soon after she moved to Santa Barbara, CA, and Woods began working with the affiliate network, then start-up, Commission Junction, as employee number 30. During her tenure there, she learned the industry as it blossomed and originated the affiliate marketing training concept called CJ University, which everyone now knows as CJU.
Woods left Commission Junction and embarked on a consultancy career path in 2000, which she called AffiliateGoddess that ultimately led to her developing the outsourced program management (OPM) model and her own agency Partnercentric. Handling affiliate program management for retailers such as Hanover Brands, Wynn Hotel Las Vegas, QuickenLoans and eBay, Partnercentric, under Woods' innovative direction, crafted the template for every modern OPM agency today. As she states, "There's so many OPM firms now…and quite a few of them are run by people who used to work for me."
Besides discussing her career history, Woods touches upon her new role as Managing Director of MadrivoOPM, Outsourced Program Management services for Las Vegas-based media agency Madrivo. After a four-year career hiatus, Woods is now actively building a boutique OPM focusing on expert proven strategies, deep relationships in the industry and integrating the strong marketing components of Madrivo into mainstream affiliate management.
Linda Woods' industry success and continued trailblazing stands in stark contrast to recent misperceptions about women's overall role in affiliate marketing. Despite articles claiming a lack of female affiliate marketers, the industry was built by and continues to grow with the help of women like Woods and others like her.
Women like her are always reaching for success and transforming business paradigms in the process. MadrivoOPM's already bright future will shine even stronger with Linda Woods taking the reins and doing what she does best, confidently leading an industry by example.
To access the full interview online, click here.
About Madrivo
In the constantly evolving and incredibly fast-paced digital era, Madrivo is an integrated online marketing agency that develops efficient marketing solutions, unifies customer acquisition strategies, and develops tactics to successfully move traditional operations to the Internet. The team at Madrivo guides companies, large and small, globally, to establish the most cost effective online presence.
Contact Information:
Ms. Sarah Dysthe
press(at)madrivo(dot)com
3889 S Eastern Ave
Las Vegas, Nevada 89169
United States