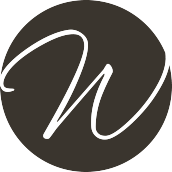 One photo. One tap. One whole story.
(PRWEB) November 06, 2014
WITY (What's Important to You), a Hamilton, Ontario based private company has launched an ambitious Kickstarter project focusing on propelling their innovative and revolutionary photo frames to market.
According to Rob Brooker, WITY President, "With a WITY photo frame the single photo on the wall is just the beginning. To see the whole story behind that photo, simply tap the dot icon on the frame which activates our proprietary technology and the Story Album you built plays instantly on a smartphone or tablet. That's why we say One Photo. One tap. Unlock the whole story. It really is an incredible evolution of the photo frame!"
WITY products are connected to a free, easy to use online WITY Story Album Maker. Users can include video, photos and music on their WITY Story Album. This online Photo Album can be enjoyed online or accessed through a single tap of a smartphone or tablet on linked WITY Photo Frames. Each WITY product also comes with generous free online storage, organizational tools, how to tips and much more.
At the Hamilton launch of WITY, Project Manager, Thomas Hyde said, "At WITY we wanted to go beyond hanging a single image on the wall to represent a whole story. We wanted a way to share the whole event, all the sights, sounds and memories right from that photo frame on the bedside or the living room wall. That's why we came up with WITY. With a WITY Photo Frame you still get that beautiful traditional framed photo, but now you also get everything that goes along with it. Videos, photos, music...it's all there with just one tap. Anyone with a linked frame can relive and share the whole story again and again!"
WITY can be found on Kickstarter through the month of November. Buyers can choose to support the company for as little as $5.00.
Learn more about the WITY and to view the Kickstarter video visit http://www.wityis.com
About WITY:
WITY is a small, diverse company creating products that help people preserve and share their memories. WITY has created photo frames along with a suite of online tools and an app that unlocks all the magic of a WITY Frame.