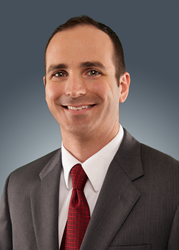 The more the veteran understands the process and options for assistance, the better he or she can prepare for a successful appeal.
Belleville, Ill (PRWEB) November 06, 2014
Veterans with service-connected disabilities may benefit from appealing U.S. Department of Veterans Affairs (VA) denials and disability ratings, according to Allsup, a nationwide Social Security Disability Insurance (SSDI) and veterans disability appeals representation company.
VA-accredited claims agent Brett Buchanan, who assists Allsup customers, will present "What You Need to Know about Veterans Disability Appeals," on Nov. 20, 3-4 p.m., as part of the VetsFirst (a program of United Spinal Association) webinar series. Register for the free program at https://attendee.gotowebinar.com/register/100000000064973142.
"It's fitting to highlight this topic on the heels of Veterans Day," said Buchanan. "The medical and military communities are learning more every day about the long-term effects of environmental exposures and psychological and physical traumas, such as military sexual trauma (MST). Veterans who have been denied VA benefits or received a rating they believe is too low can appeal and benefit from more experienced and informed decision makers."
Examples of this include:

In 2011, the VA began assigning MST-related claims to adjudicators with expertise in complex cases and required them to receive MST-specific training.
In 2014, new regulations went into effect regarding disabilities that VA considers to be secondary to a service-connected traumatic brain injury (TBI), making some veterans eligible for additional disability benefits.
According to the VA, veterans and service members who were exposed to burn pits may be at greater risk for health problems. The VA continues to study the health of veterans who have deployed to recent conflicts and is working on initiatives that address clinical issues and the need for long-term studies
"I'll walk veterans through the appeal process so they know what to expect," said Buchanan. "The more the veteran understands the process and options for assistance, the better he or she can prepare for a successful appeal."
The webinar will include:

Overview of VA disability programs
Basic criteria for approval of disability benefits
Advanced criteria for approval of the Compensation Benefit
Application and appeal process
Why veterans need help
Buchanan will answer questions after the presentation.
"VetsFirst is proud to partner with Allsup in helping to educate veterans about the VA's appeals process," said Heather Ansley, Vice President of VetsFirst. "We know that many veterans living with disabilities will benefit from this webinar."
For more information on Allsup's VA disability appeal services, call (888) 372-1190 or visit Veterans.Allsup.com.
About VetsFirst
VetsFirst, a program of United Spinal Association, comes from a proud history of over 65 years of service to veterans and their families. Since being founded in 1946 by a group of World War II veterans with spinal cord injuries, we have become a leader in advocating for all people with disabilities. We have also been recognized by the VA as a national veterans service organization. Through our online portal, "Ask VetsFirst," we provide disabled veterans with the tools they need to successfully secure needed benefits and healthcare from the VA.
About Allsup
Allsup is a nationwide provider of Social Security disability, veterans disability appeal and Medicare services for individuals, employers and insurance carriers. Allsup professionals deliver specialized services supporting people with disabilities and seniors so they may lead lives that are as financially secure and as healthy as possible. Founded in 1984, the company is based in Belleville, Illinois, near St. Louis. For more information, go to Allsup.com or visit Allsup on Facebook at http://www.facebook.com/Allsupinc.