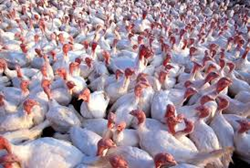 we are determined to keep an eye on FDA announcements concerning Lascadoil/Soyoil and inform the public
San Diego, CA (PRWEB) November 06, 2014
AttorneyOne.com, a recognized authority on law, updates the website daily regarding all the latest information from the FDA on Lascadoil/Soyoil.
Shur-Green Farms LLC announced on October 23, the recall of loads of Soyoil containing Lascadoil, industrial processing waste oil, which was intended for non-food product or bio-fuels but may have been used as a feed ingredient. The reason for the recall is death in turkeys investigated by State and the FDA. If the product is used as feed ingredient, it may cause animal death. The affected product is load sold on or before September 17, 2014.
Taking into consideration the latest developments, AttorneyOne.com monitors daily and updates the website providing accurate information on all relevant FDA safety alerts. Sean Burke, director of Media Relations at AttorneyOne.com, adds "we are determined to keep an eye on FDA announcements concerning Lascadoil/Soyoil and inform the public. For that reason", he continues, "our focus should squarely fall on investigating these safety alerts and getting the word out."
According to the announcement "Consumers that have recall product should contact Shur-Green Farms to arrange for return. If you or any of your customers may have further distributed this oil, please be notified we are recalling this product for improper labeling and for reports of deaths in turkeys associated with feeding this oil. This product is only permitted for bio-fuels. If you know this product has been used for purposes other than bio-fuels, please call your customer to cease this use immediately."
AttorneyOne.com has further information on Lascadoil/Soyoil at the website including the latest major drug, food, and medical products law news.
Headquartered in San Diego, CA Attorney One was founded in 2004 and is not a law firm. They offer a nationwide legal service which helps consumers find the best representation for their legal needs. You can learn more about Attorney One at our website http://www.attorneyone.com. You can also find us on Facebook at http://www.facebook.com/AttorneyOne. Checkout earlier news from us at http://www.prweb.com/releases/2014/09/prweb12302548.htm