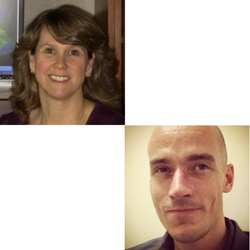 Yorba Linda, CA (PRWEB) November 06, 2014
Molecular Devices is sponsoring a new educational webinar, "Hallmarks of cancer - Detect and quantify cell death signatures with high content imaging," in which attendees will learn how cell-based imaging and analysis can provide quantitative measurements of toxic effects. Dr. Oliver Kepp from Institut Gustave Roussy will share his strategy of immunogenic cell death fingerprinting for the purpose of identifying novel anticancer agents. High-resolution and high-magnification automated microscopy coupled with tailored image analysis for the measurement of autophagosomes, mitochondria and lysosomes will be described by Jayne Hesley from Molecular Devices, LLC. These experiments demonstrate the power of high content imaging in overcoming challenging assays to yield information-rich results from every microplate in a truly high-throughput manner.
Oliver Kepp, PhD, INSERM staff scientist at the Centre de Recherche des Cordoliers, and Co-Director at the Institut Gustave Roussy, received his Ph.D. in 2006 from the Humboldt University of Berlin and the Max Planck Institute for Infection Biology in Berlin, Germany. He then joined the lab of Guido Kroemer in Paris, France as an Embo postdoc fellow. In 2012 he became an INSERM staff scientist (CR1 level). Currently he is co-directing the systems biology platform at the Gustave Roussy comprehensive cancer center where he investigates several aspects of immunogenic cell death, focusing on systems biology approaches. Dr. Kepp will present information on Immunogenic cell death fingerprinting utilizing a high-throughput screening approach.
Jayne A. Hesley is an Applications Scientist for Cellular Imaging at Molecular Devices, LLC. She has more than 6 years' experience developing cell-based applications using ImageXpress® high content imaging systems and MetaXpress® analysis software. Most recently her focus has been on utilizing stem-cell derived hepatocytes, cardiomyocytes and neurons for toxicity studies of cell viability, apoptosis, morphological changes, mitochondrial damage and autophagy. These studies include live-cell timelapse experiments as well as screening assays in 384 or 1536 well microplates. Prior to working in the imaging field, Jayne developed colorimetric and fluorescence assays, including TR-FRET and fluorescence polarization, for high-throughput screening on multi-mode readers. She will discuss High-content imaging for accurate quantification of autophagy in neuronal cells.
The free webinar, hosted by LabRoots, will be presented on November 12, 2014, at 8am Pacific, 11am Eastern, 5pm Paris.
For full details and free registration, click here.
About Molecular Devices:
In order to conduct assay development or drug screening for cancer research using biologically relevant cell models, Molecular Devices complete imaging solutions can help achieve these goals. The imaging cytometry platform offers visual confidence and cell-by-cell statistics that would be intuitive for researches already familiar with a microplate reader workflow. The high-content imaging systems provide high-resolution imaging, live cell assay capability and flexible informatics analysis to meet individual assay needs. Partner with Molecular Devices and transform cancer research into unique biological insights.
About LabRoots:
LabRoots is the leading professional networking website designed to connect all science verticals. Founded in March 2008, LabRoots' vision was to connect the scientific world leveraging a myriad of unique features and tools, discovering meaningful collaborations across geographic boundaries and fields of expertise. LabRoots is the owner and producer of BioConference Live – which has grown into the world's largest series of virtual events within the Life Sciences and Clinical Diagnostics community.