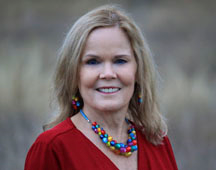 "What you leave behind is not what is engraved in stone monuments, but what is woven into the lives of others." - Pericles
(PRWEB) November 07, 2014
Book Signing at The Ariana Institute for Wellness Education
It is with great excitement that nationally known massage and bodywork educator, Ariana Vincent, CEO of the Ariana Institute for Wellness Education, announces that she will be hosting a book signing to commemorate the completion of the next installment in the Ariana Institute's Seven Massage Manual Series. This event will take place on Saturday, December 20, 2014, from 7:00pm to 11:00pm, at The Ariana Institute, 522 Grace Lane, Austin, Texas.
The combination of Complementary Alternative Therapies, such as massage therapy, and traditional western medical practice is becoming more relevant every day. As massage and bodywork professionals, it is becoming more necessary to widen our scope of practice and improve our knowledge base. With the publication of three new massage manuals in our seven manual series, the Ariana Institute offers an incredibly valuable resource to the massage and bodywork community.
We are incredibly excited to present these new installments of the Ariana Institute Massage Manual Series. The series includes seven full-length massage manuals that are designed to help deepen the knowledge and understanding of current massage therapists and massage therapy instructors, as well as to introduce new, interested parties to the world of massage and bodywork.
The series has been over 16 years in the making and is a monumental achievement for the Institute. The new manuals in this series will include the Medical Massage Manual; the Head, Hand and Foot Massage Manual, and the Advanced Massage Techniques Manual. Below are descriptions of the newly released manuals:

The Ariana Institute Medical Massage Manual covers topics such as "Geriatric Massage," "Headache and Allergy Relief Techniques," "HIV/AIDS Information for Massage Therapists," "Lymphatic Massage for the Face and Neck," "Pain Management for Massage Clients," and "Prenatal and Postnatal Massage."
The Ariana Institute's Head, Hand and Foot Massage Manual includes "Facial and Scalp Massage," "Reflexology for the Hands, Feet and Ears," "Neck, Hand and Foot Massage," and "Back, Neck and Shoulder Massage."
The Ariana Institute's Advanced Massage Techniques Manual presents topics such as "Sports Massage", "CranioSacral Massage", "Deep Tissue Massage for the Upper and Lower Body", "Chair Massage" and "Addiction Recovery"
Each manual includes detailed protocol descriptions, technique descriptions, considerations, indications and contraindications, links to high definition instructional videos, high definition instructional photos, relevant history, and marketing and business strategies.
Members of the Ariana Institute team who worked together to complete these manuals include Sean P. Harkins, Project Manager; Ashley Horton, Production Editor; and Nicole Nelson, Editorial Assistant. Forewords for the manuals were written by Art Riggs, Lisa Curran Parenteau, Michael Laird McIver, and Manu Verma.
Not only will these manuals benefit the massage community, they are also particularly relevant to the Ariana Institute's new and returning students, as they deepen the material presented in the 33 online courses offered by the Institute. With well over 2,000 students throughout its history, the Ariana Institute aims to always improve the knowledge base of its students and provide resources for career growth and stimulation. The Institute has gained over 300 new students in the past 10 months and the enrollment numbers continue to rise. Our students have indicated that they appreciate our efforts and our strive for excellence in the massage and bodywork community. It is our intention that these manuals will serve as a helpful desk reference to licensed massage therapists, holistic bodyworkers and all interested parties.
If you are interested in attending the Ariana Institute's book signing, please email ariana@arianainstitute.com.
For more information regarding the sale of the Ariana Institute's Seven Massage Manual Series, please visit Ariana's author page on Amazon: http://www.amazon.com/author/arianavincent
As always, you can register for online massage therapy continuing education classes at: http://www.arianainstitute.com
If you are unable to attend the festivities but would like to own the Ariana Institute's new massage manuals, after December 20th, you can access one of the store links below to purchase your eBook or hard copy.
Create Space: https://www.createspace.com/4404650
Amazon: http://www.amazon.com/author/arianavincent
ArianaInstitute.com: http://www.arianainstitute.com
For additional information about the Ariana Institute visit http://www.arianainstitute.com, e-mail ariana(at)arianainstitute(dot)com, or call 512-921-9319.