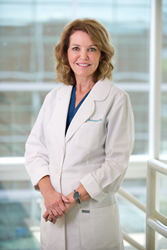 I am very excited to have the opportunity to chair this year's annual ASDS meeting.
San Diego, CA (PRWEB) November 06, 2014
The annual American Society of Dermatologic Surgery meeting will be held from Thursday, Nov. 6 through Sunday, Nov. 9 in San Diego. Dr. Kimberly Butterwick of leading San Diego cosmetic dermatology practice Cosmetic Laser Dermatology will chair the meeting, which will include a variety of networking and educational events. This year's meeting has record attendance and is expected to bring over a thousand attendees, both domestic and international.
"I am very excited to have the opportunity to chair this year's annual ASDS meeting," said Dr. Butterwick. "This will be a great opportunity for dermatologists from across the country to meet each other, learn new techniques, share their knowledge and practices, and learn about marketing and business strategies."
National and internationally recognized experts will share their wisdom on a wide variety of topics, including facial anatomy, best practices for business, and the latest devices for enhancing the face and body. There will be both live and video demonstrations of the latest in injectable techniques, as well as other procedures. In addition, there will be classes and certifications available for those who want to brush up on certain topics.
This meeting is the perfect opportunity to gain experience and knowledge across a wide breadth of subjects, and attendees are sure to have an educational and fun time. Attendees will leave with an arsenal of new techniques and perspectives, plus expanded knowledge of anatomy and business and marketing strategies for their practices. From injectables and non-invasive cosmetic dermatology procedures to the latest in surgical techniques, the takeaway from this meeting will be unparalleled.
"I'm looking forward to seeing the turnout and outcome of this meeting," said Dr. Butterwick. "I'm sure that it will be a huge success, and attendees will gain valuable insights and knowledge that will help them in their practices. It will be a wonderful experience for all who attend, and I am so happy to have been able to help plan this meeting."
Kimberly J. Butterwick, MD, is a world-renowned skincare specialist and board certified dermatologist in San Diego. In practice for over 20 years, Dr. Butterwick has made a name for herself as an 'expert injector" and is a current member of advisory boards for Allergan, Merz and Valeant, the makers of top dermal fillers Juvederm, Restylane and Sculptra,. Aside from her unique and specialized knowledge of injectables, Dr. Butterwick is considered a leading authority on laser treatments, liposculpture and minimally invasive body contouring procedures.