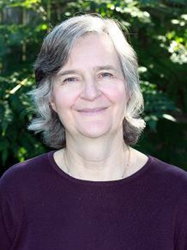 San Marcos, California (PRWEB) November 07, 2014
Two faculty members from the University of St. Augustine for Health Sciences (USA) received awards in September from the Federation of State Boards of Physical Therapy (FSBPT), the organization that administers national physical therapy licensure examinations.
Debra L. Gray, PT, DHSc, DPT, MEd, manager of USA's Flexible Doctor of Physical Therapy programs, received an Outstanding Service Award. This award honors individuals who have made a significant contribution to the FSBPT in the past year. Dr. Gray has more than 30 years of clinical experience in a variety of settings with an emphasis on home care and geriatrics. In addition to her five years of volunteering with the FSBPT, she serves as an on-site reviewer for the Commission on Accreditation in Physical Therapy Education and as a trainer for the American Physical Therapy Association's Clinical Instructor Education Programs. She received her B.S. in Physical Therapy from Wayne State University, a Master of Education from the University of Wisconsin, a Doctor of Physical Therapy from Simmons College, and a Doctor of Health Science from the University of Indianapolis.
Chris Childers, PT, MS, GCS, was named to the Academy of Advanced Item Writers, which recognizes people who write high-quality questions for the National Physical Therapy Examination (NPTE). She is a full-time faculty member on the San Marcos, California, campus and maintains her clinical skills through home health visits to patients who are elderly. In January, she was appointed to a four-year term on the Geriatric Specialty Council of the American Board of Physical Therapy Specialists. She earned her bachelor's degree in Physiotherapy from the University of East Anglia, her master's in Gerontology from the University of Utah, and is working on her PhD in Health Psychology from Walden University.
USA is a member of Laureate International Universities, a network of more than 75 institutions in 29 countries and one of the most significant global higher education providers for health sciences.
About Us
The University of St. Augustine for Health Sciences (USA) is a graduate institution that emphasizes health science education through innovative quality classroom and distance education, and is a member of the Laureate International Universities network. Founded in 1979, USA has locations in San Marcos, California; St. Augustine, Florida; and Austin, Texas. The university is regionally accredited by the WASC Senior College and University Commission (WSCUC) and nationally accredited by the Distance Education and Training Council (DETC). USA's physical therapy programs are accredited by the Commission on Accreditation in Physical Therapy Education (CAPTE), and its occupational therapy programs are accredited by the Accreditation Council for Occupational Therapy Education (ACOTE). Degree offerings include the Doctor of Physical Therapy (DPT), the Master of Occupational Therapy (MOT), the Dual Degree Option (MOT/DPT), the Master of Health Sciences in Athletic Training, the Master of Orthopaedic Assistant (MOA), the Flexible Doctor of Physical Therapy (DPT) and the Flexible Master of Occupational Therapy (MOT). USA also offers the Transitional Doctor of Occupational Therapy, the Transitional Doctor of Physical Therapy, the Doctor of Education (EdD), the Doctor of Health Science (DHSc), the Clinical Orthopaedic Residency, the Orthopaedic Manual Physical Therapy Fellowship program, and continuing education seminars and certifications for currently licensed therapists. For more information, visit http://www.usa.edu.
###