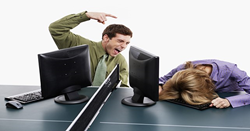 If you don't want your nude photos distributed, don't send them to others and don't store them on the cloud protected by a flimsy password.
London, UK (PRWEB) November 07, 2014
October wasn't a good month for Snapchat users, news had broken out that around 13 Gigabytes of personal photos and videos, shared privately via Snapchat, had been hacked via a third party application and distributed publicly for everyone to see. So much for private sexting, NoBullying examines, in an article released today, what this incident dubbed as the "snappening" means to the sexting culture taking over the lives of teens worldwide.
One of the most disturbing aspects surrounding the snappening is the age of some of the users. Many of them are between 13 and 17, and posting their pictures may violate child pornography laws but that won't be deterring any hackers soon, sadly speaking, child pornography is a big illegal market bringing in cash and benefits for hackers.
With teens indulging in the transfer of sexting pictures over several sexting websites such as snapchat and its affiliates or copycats, the question remains out there, are hacker geniuses or is the average user making it very easy for his/her information to be hacked into?
There were 326,000 Facebook accounts, 22,000 Twitter accounts 60,000, Google accounts and 22,000 Twitter accounts hacked at some point in time. Some of the victims made it extremely easy for hackers to take their information as their accounts passwords were "123456" or worse: "password".
Wise people should still take preventive steps. Identity theft is a serious threat as is the threat of having one's social media account hacked. The Snapchat hack may be the most embarrassing thing that many of the victims will ever endure, it still poses a threat less than having their bank accounts compromised. The best way to avoid becoming a victim of the snappening is to avoid posting nude pictures online and the best way to avoid having a social media account hacked is to follow simple internet safety protocol. The Internet is relatively safe, but there will always be people who know how to bypass the security which keeps the majority of threats at bay. The snapchat password hack wasn't the first time social media was compromised and it won't probably be the last. The best advice is to remain private from the source, the user, and not leave everything in the hands of social media security measures.
Ciaran Connolly, Co Founder of NoBullying says "It is quite simple, come to think of it. If you don't want your nude photos distributed, don't send them to others and don't store them on the cloud protected by a flimsy password, true online safety always lies at the hands of the user."
He added that parents and teachers should make a point to educate the younger generations about the sad outcome of bullying online and offline. According to Connolly, it is quite imperative to press for more firm laws condemning all acts of bullying and harassment.
NoBullying.com features many pages dedicated to parents, teens, teachers, health professionals as well as posts related to cyber safety and the latest news about law making concerning curbing Bullying worldwide as well as inspirational Bullying Poems and famous Bullying Quotes.
The website regularly updates its bullying statistics and cyber bullying statistics as it is essential to understand how widespread the bullying epidemic is. It also regularly runs cyber bullying surveys and questionnaires to get recent updated statistics on everything related to cyberbullying.
He also added that anyone suffering from bullying in any form or way can always find advice and help on the NoBullying website – but if anyone is suffering from severe bullying or cyber bullying, the best thing is to talk to someone locally – a parent, teacher or local organization that has been set up to help with specialized councilors to deal with this topic.