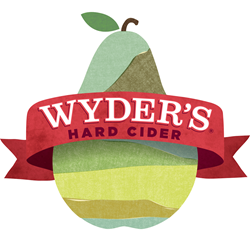 Middlebury, Vt. (PRWEB) November 06, 2014
Wyder's Hard Cider has specialized in eclectic fruit-forward ciders for more than two decades. Wyder's is now launching a new cider style inspired by a tropical agave-based spirit.
Reposado is the name given to tequilas aged between two and twelve months in oak barrels. The practice of wood aging smoothes out the tequila, while infusing it with subtle oak notes. By infusing the traditional Wyder's Pear cider with smooth subtle oak laden tequila notes, Wyder's Reposado cider creates an adventurous tango with the classic blue agave based spirit.
Wyder's Reposado was released on draft to select West Coast markets in late 2013. After an overwhelmingly positive response, Wyder's decided to roll the cider out nationally in six-packs. It will be hitting store shelves across the country this fall and winter. This refreshing cider, crafted with some inspiration from south of the border, is 6.9% ABV and has a SRP of $10.99 per six-pack. Visit the Wyder's Cider Locator to find it near you.
###
About Wyder's Cider:
In the late 80's and early 90's, the Pacific Northwest saw the first wave of the craft movement in beer and cider. Among those riding that wave was Wyder's® Cider out of Vancouver, Canada. In 1993, Wyder's® moved to the US and launched Wyder's Pear and Raspberry, two of the first cider varieties to feature a second fruit, and word of their unique taste spread quickly. Wyder's® has continued steady growth through the years. It is now made in Vermont, but the west coast remains its most popular region in the country.