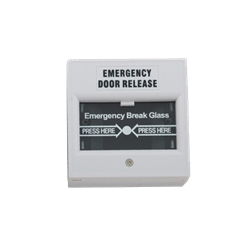 (PRWEB) November 07, 2014
Locks-Magnetic.com is a leader in door releases. Recently, the company has added new designs of white emergency door releases to its product category. These new door releases come in several different specifications. In addition, the company has launched a big promotion to expand its market share. All Locks-Magnetic.com' old and new clients can enjoy the deep discounts.
According to the marketing specialist of the company, the newly released white emergency door releases are specially designed for the international customers. They are all made with safe and durable materials. All people that place an order for these adapters can enjoy discounted prices, up to 35% off.
"We are excited to release the brand new white emergency door releases. If you are in need of some high end white emergency door releases, please take a little time to browse through our website. You can find a lot of wonderful items offered at low prices," the marketing specialist says.
Some detailed information about the company's emergency door releases is as follows:
1.Operation: push the white plastic;
2.ABS shell;
3.Color:red,green,blue,white optional;
4.N.O/N.C optional;
5.Operating voltage: DC220V or DC24V
6.Operating current:5A(220V), 8A(24V)
7.Operating temperature: -10°C-50°C
8.Humidity:less than 95%RH
About Locks-Magnetic.com
Locks-Magnetic.com is a leading online store of high quality magnetic lock products. The company also provides many different exit buttons, plastic exit buttons, stainless steel exit buttons, DDA exit buttons, key switch exit buttons and break glass switches. With an aim of offering the most affordable and convenient products, the company often announces new innovative products. In addition, it launches big promotions at its one stop website frequently. Customer service is the top priority of this professional supplier. More details about the company and its high quality products can be found at http://www.locks-magnetic.com/Switch/119.html.