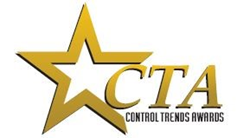 Ankeny, IA (PRWEB) November 06, 2014
QA Graphics has been nominated as a finalist for the 2014 Control Trends Awards—3rd Party Visualization Software of the Year.
The Control Trends Awards recognize products, people, and companies that continue to innovate and raise the bar for the HVAC, Controls, and Building Automation Industry. Finalists have been voted on by industry professionals.
About QA Graphics
QA Graphics is a leader in the building automation and green building industries, providing HVAC graphic development services, system graphics, 3D floor plan graphics, and energy dashboards to help organizations educate occupants about building performance and sustainability. The company also provides marketing solutions such as interactive applications, 3D design and animation, web/app development, videos, and other multimedia. Visit http://www.qagraphics.com to learn more.
###