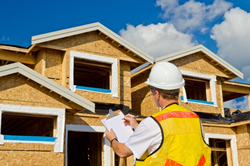 While most areas saw slight declines in spending, private residential construction continued to improve
Chicago, IL (PRWEB) November 06, 2014
According to the latest November 3rd U.S. Census Bureau of the Department of Commerce press release, construction spending in September dropped slightly to $950.9 billion from August, a 0.4 percent decline.
The Federal Savings Bank thinks investors and homebuyers needn't worry. While there was a small decrease in construction spending between August and September, this year's September figure was 2.9 percent above that in September 2013, which only reached $924.2 billion, according to the press release.
Overall, spending in the first nine months of 2014 was 6.1 percent higher than during the same period the year before, which demonstrates how far the economy and housing market has come since the recession. In fact, the overall economy grew at an annual rate of 3.5 percent from July through September, as reported by The Associated Press in a release titled "US construction spending down for second month."
While most areas saw slight declines in spending, private residential construction continued to improve. Compared to August, the September figure for private residential construction spending increased 0.4 percent to reach $349.1 billion. The growth in private residential spending was focused on single-family construction. Construction on multifamily dwellings was down, as was the amount of home remodeling.
Economists have been disappointed in the weak spending from August and September, according to the AP. However, they're positive the small declines are temporary and anticipate construction spending growth in the next few months. The Federal Savings Bank is also anticipating increased purchase loan demand despite the recent two week decline in mortgage applications. Jobs numbers have been positive recently which will only leads to higher demand for loans and homes in the future, leading to higher construction spending.
People interested in purchasing a single-family home should contact Federal Savings Bank, a veteran owned bank, to gain information on low rate mortgages.