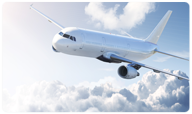 Online Travel Security Services for Corporate Clients
Hereford, England (PRWEB UK) 7 November 2014
All companies have a duty of care to travelling employees to assess and minimise risk at all times. The challenge is how to deliver the knowledge that employees need to avoid risk when travelling abroad.
1. How to ensure the information provided is always up to date
2. How to deliver training to executives wherever and whenever it is needed - possibly even whilst travelling
If an employer has either a very large travelling set of employees or time-pressured executives then online materials covering corporate travel security topics could be just the answer.

Provide employees access to the travel safety elearning course so that know how to avoid risk when travelling
Supply online travel risk assessment tools as part of journey preparation
What do online travel security services provide for a corporate clients?
Enabling employees to travel safely without a negative impact
Online travel information that allows you to deal with constantly changing requirements
Demonstrate how to protect the person and, with that, protect the bottom line
What does etravelsafety.com offer corporates clients?
Travel safety elearning course
An online training course on travel safety that any employee can take - they simply need internet access to do the course. See elearning course.
Travel risk assessment calculator
Employees can run their next trip or trips through the online travel risk assessment. In addition to providing lots of useful travel information, the assessment calculator produces a risk score and full report on the proposed trip. The report can be printed, saved and/or emailed. See online travel risk assessment calculator.
Helping to achieve the corporate safety obligations
Demonstrating control when employees travel
Ensuring travel risk evaluations are conducted before each overseas trip
Providing relevant and up to date information
Training employees in a way that fits with their busy lifestyles (i.e. unrealistic to be trained in person)
Deliver the training/assessment to anyone, anywhere in the world by being online
A means of checking compliance with corporate protocols
Providing employees with the tools for instant access to safety information
etravelsafety.com provides online travel safety advice, through a range of interactive packages. The team has many years experience in travel safety and travel security, from teaching individuals, to multinational corporations, all around the globe.