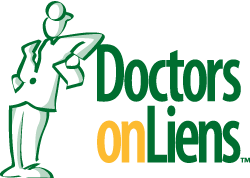 What really sets Dr. Gorman apart is his unique diagnostic and treatment methods for TMJ patients.
Los Angeles, CA (PRWEB) November 06, 2014
Attorneys throughout Southern California have long been asking for help finding a dentist specializing in TMJ and med-legal evaluations in the San Fernando Valley. And Doctors on Liens™ has once again come through with Dr. Martin Gorman of Gorman Dental in Encino. Dr. Gorman joins an ever growing list of premier medical providers specializing in the treatment of injured victims, further cementing Doctors on Liens™ reputation as the most sought-after network in Southern California.
Says Doctors on Liens, Inc. President, Samantha Parker, "What really sets Dr. Gorman apart is his unique diagnostic and treatment methods for TMJ patients. TMJ is a medical condition that plagues so many personal injury victims and really disrupts their quality of life. Now with Dr. Gorman available to them, the Doctors on Liens team is ecstatic to connect him with attorneys and ultimately help as many TMJ victims as we can."
Unlike many dental offices, Dr. Gorman's approach to TMJ is centered on state-of-the-art technology from his computerized diagnostic equipment and software to treatments including ultrasound, microcurrent, laser healing therapy, and his own patent pending oral devise. In addition, Dr. Gorman and his top-tier staff apply similar methods to a wide array of dental injuries.
"I can go on and on about his TMJ expertise," continues Parker, "but Dr. Gorman is also very well versed in a wide variety of dental conditions and trauma. Now that he's a part of Doctors on Liens, he's going to be able to help all kinds of victims find the treatment they desperately need."
Doctors on Liens™ is an innovator in the medical lien specialty referral industry and has forged close relationships with both legal firms and medical practices over the past 20 years. Doctors on Liens™ features medical specialties including board certified orthopedic surgeons, neurologists, general practitioners, psychologists, and chiropractors. Each medical office is independently owned and operated and all appointments can be conveniently scheduled directly with the facility.
Doctors on Liens™ lists medical professionals who offer medical services on a lien basis in Southern California, Central California, and Nevada.